Robert Pattinson's 6 Funniest Quotes From 'The Rover' Press Tour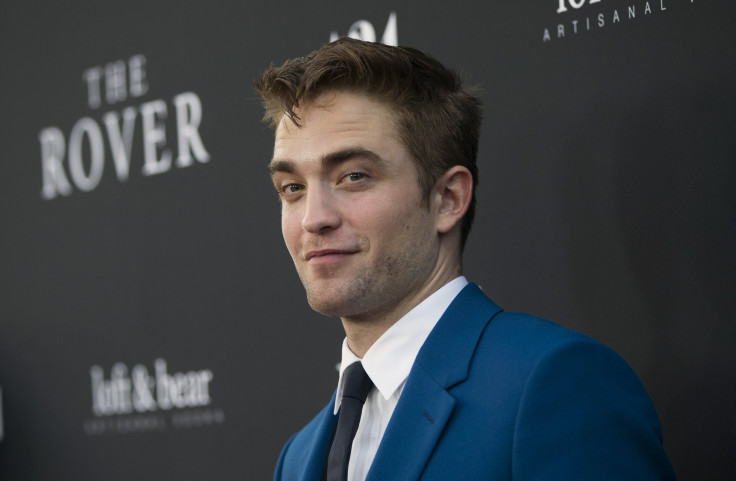 After over one year of laying low, Robert Pattinson has officially returned to the spotlight, participating in multiple televised appearances and showing off his beloved, quirky public persona. While Pattinson, 28, is getting rave reviews for his latest post-"Twilight" project "The Rover," his recent statements during the film's press tour are sure to be as memorable.
In honor of "The Rover" and its upcoming June 20 release, here are six of Robert Pattinson's funniest quotes from the David Michôd movie's June 2014 press tour:
On his desire for a baby: In recent years, Pattinson has achieved worldwide recognition and millions from acting in the "Twilight" film franchise, but the actor claims his number one desire, having a baby brother, was never fulfilled. During a visit to "Late Night with Seth Meyers" Tuesday, Pattinson dished about a pregnancy prank his two older sister's once pulled on him which reportedly left him devastated.
"I always wanted a little brother. They told me on my 18th birthday that my mom was pregnant on April Fool's Day and I went to school just rejoicing and basking in the fact that I could have a mini me," Pattinson said. "I was so convinced. It was the most disappointing day of my life."
On his dream job: Shortly after achieving fame, Pattinson dipped a toe into the music industry in 2008, releasing his original song "Never Think" on the original "Twilight" film's soundtrack. While the alternative single may have been a hit with the film's fans, Pattinson claims his lifelong dream has always been to pursue a rap career. "When you were younger, you wanted to be a rapper?" host Seth Meyers asked the actor. "100 percent," Pattinson replied. "I still kinda do." According to the actor, his rap alter-ego was "Big Tub" due to his paranoia over his weight.
On befriending hookers: Pattinson's first years in Hollywood may not have been successful but they were definitely interesting thanks to his eclectic group of friends. When prompted to discuss a recent stay at the Magic Castle in Los Angeles on "Seth Meyers," Pattinson's admitted that a magician pal introduced him to the magical hangout. "A friend of mine was part of the magic circle and said to stay there," Pattinson said, adding that he also befriended those who engaged in the world's oldest occupation. "I used to be friends with all the hookers who lived down the street. One of my first friends in L.A.," he admitted.
On being homeless: Similar to fellow A-lister, "Divergent" actress Shailene Woodley, Pattinson also recently admitted his homeless status on "Jimmy Kimmel Live." "My parents borrowed my house which I was borrowing off someone else and kicked me out of it when I came back from Toronto so now I'm homeless again," he said. "While the British actor says Los Angeles feels more like a home base nowadays, he admitted that only his "minions" are aware of the location of his personal belongings. "I think I have some storage spaces that have some kind of secret key to them somewhere," he said.
On his impulsive lying: After admitting his tendency to impulsively lie on a previous "Jimmy Kimmel Live" appearance, the actor discussed the reason for his bad habit June 12, blaming it on the weight of his saliva. "I have extraordinarily heavy saliva," Pattinson said, claiming that his mouth liquid's mass hinders his "lip power," making it easier to lie. "I find it easier when I'm lying. I think the panic and the adrenaline makes your saliva thin out."
On his Sunday night ritual: Similar to the rest of humanity, Pattinson also considers himself a huge "Game of Thrones" fan. When discussing the latest pop culture phenomenon's with MTV's Josh Horowitz, the former "Twilight" labeled himself a big fan of the fantasy series. "All I do with my week is wait 'til Sunday so I can watch 'Game of Thrones,'" Pattinson said (via Hollywood Gossip), claiming that watching a particularly unfavorable episode can destroy his positivity for several days at a time. "If I don't enjoy the episode it will ruin my next week. I haven't loved something that much since my family."
© Copyright IBTimes 2023. All rights reserved.