Robin Williams' Daughter Zelda Says Jamie Costa's Viral Impression Video Makes Her Uncomfortable
Robin Williams' daughter, actress Zelda Williams urged fans to stop "spamming" her with Jamie Costa's impression of her late father as it made her "uncomfortable." However, the request didn't go well with the fans.
The 32-year-old actress replied to a fan on Twitter Thursday noting that her request to stop spamming was misunderstood and how the impression video made her uncomfortable.
"I said nothing about cruel or rude," Zelda wrote. "The clip made me uncomfy so I was asking kindly for folks to stop sending it to me over and over. Your love for Dad doesn't mean I have to tolerate being bombarded in silence, and being projected upon can be pretty exhausting some days."
Zelda came under fire after she praised Costa's impression but asked fans to stop "spamming" her with the "ROBIN - test footage," which went viral on Tuesday.
"Guys, I'm only saying this because I don't think it'll stop until I acknowledge," Zelda tweeted Wednesday. "Please, stop sending me the 'test footage'. I've seen it. Jamie is SUPER talented, this isn't against him, but y'all spamming me an impression of my late Dad on one of his saddest days is weird."
Fans immediately took to the comments section and shared their mixed reaction.
One of the fans wrote, "With all due respect it's called ACTING. Your father played happy and sad characters his entire career. Soooooo I kind of get it, but kind of don't."
Another fan agreed with Zelda and commented with a pet photo, "So tactless & cruel in my eyes... I lost my parents last year, I can't imagine dealing with people like that. especially when they're trying to justify it with "having good intentions."
Many fans went on to post their pet photos in the comments section. Zelda also shared a photo of her pet Thursday.
On the same day, in a separate tweet, she also noted how her Twitter mentions are filled with pets now, instead of "dumba--ses."
Here's the impression video of Robin shared on Costa's YouTube channel:
On the work front, Costa will lend his voice for an animated TV series, "Zack in Time." He will also portray a supervillain named Herman Schultz in a TV series, "Marvel Adventures: Spider-Man and the Monsters of Manhattan," which is currently under post-production.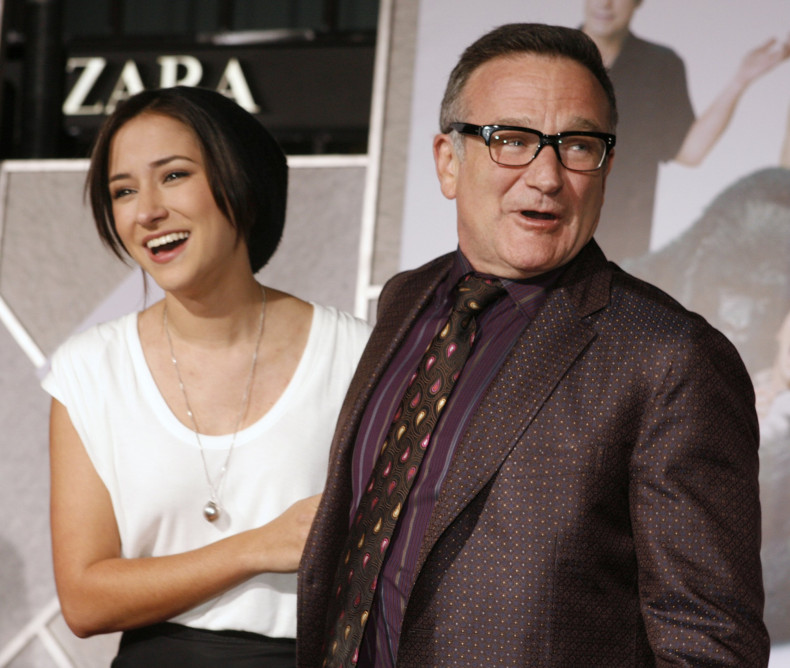 © Copyright IBTimes 2022. All rights reserved.