Robyn Dixon Explains Why She Remained 'Silent' On Husband's Alleged Affair
Robyn Dixon opened up about why she chose to not discuss the alleged affair of her husband, Juan Dixon, on the latest season of "The Real Housewives of Potomac."
When "Watch What Happens Live with Andy Cohen" host questioned Robyn on Sunday about her decision to stay "silent" about her husband's alleged affair, she replied, "It was so in the back of my mind. We dealt with it, we moved on from it."
The 43-year-old reality star went on to explain it didn't make sense to discuss her issues on the show after they have already dealt with them internally.
"I don't know why I would say, 'Hey guys, pick me, let's talk about my issues,'" she said. "It wasn't an issue at that moment when we were filming. ... It wasn't relevant to where we were in that present time."
Robyn first mentioned her husband talking to another woman during the "Reasonably Shady" podcast last week.
As per Robyn, her husband didn't cheat on her, but he did talk to another woman on social media amid the COVID pandemic because he needed "attention" and was getting "bored."
"They did not date. He did not fly her anywhere," Robyn said, adding that more details of what happened will be available on Patreon, which was a membership platform for users to get access to exclusive information.
Cohen asked Robyn to explain why her husband's name was on the hotel's receipt if he didn't fly to meet or date the woman.
"She had told Juan that she was dating a Baltimore Ravens player so she was telling him she was flying to Maryland and he's like, 'Okay, whatever.' But somewhere along the way, she gets to Maryland," Robyn said about that unnamed woman. "She's reaching out to him, and she's telling him she lost her wallet in the casino and she cannot pay for her hotel room."
Robyn continued to explain her husband felt bad for that woman losing her wallet and being "stressed out" about it because of this, he went to the hotel and gave his card at the counter.
She added, "It sounded like B.S. to me when I found out about it. But he was very... you know... I believe him. We've talked about it a lot and I believe what he told me."
Cohen called out Robyn for using a membership platform to share this exclusive information rather than discussing it on the show itself.
"I didn't withhold. It's not about withholding information. It was because this information was given last week or the week before on a blog," she clarified. "And my problem was the woman was telling lies and trying to expose us. She was telling lies and I felt like I need to expose the lies."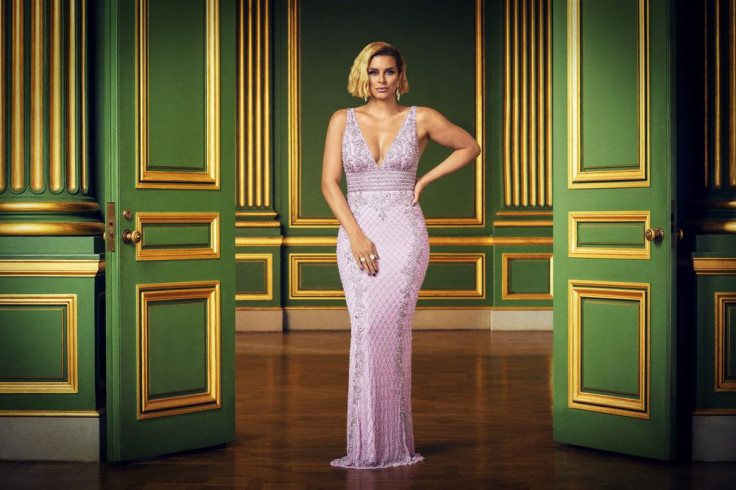 © Copyright IBTimes 2023. All rights reserved.