Robyn on SNL: Swedish Pop Phenom Rocks Studio 8H in Spandex [VIDEOS]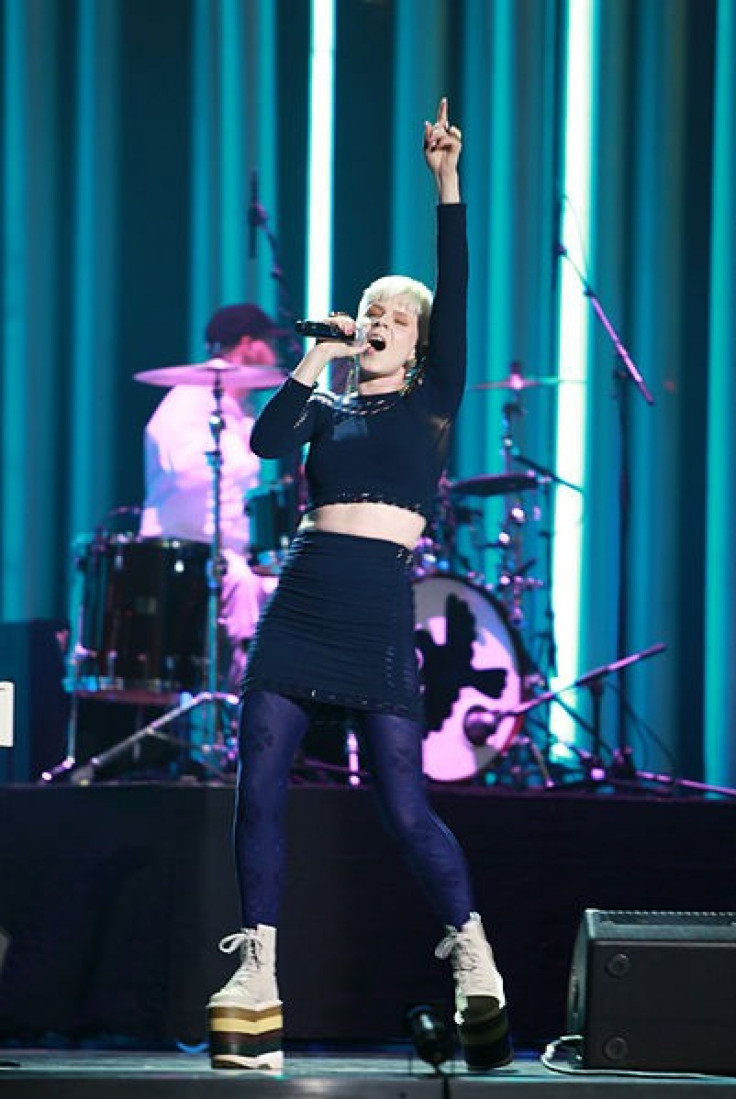 Swedish pop phenomenon Robyn performed on SNL Saturday night and rocked Studio 8H in a pair of metallic tie-dye spandex.
Many may be unfamiliar with the platinum blonde pop star, as she is making her way onto the American billboard charts. Some may know her from her 1990s hit Show Me Love.
But Robyn is making a comeback in a big way. She joined host Katy Perry for the Saturday show as the musical guest and gave riveting renditions of some of her biggest hits.
Robyn was the opening act for Perry's California Dreams tour and is one of Perry's good friends. She was one of the guests at Perry's 27th birthday party and Perry has gushed about the Swedish singer, particularly for her awesome, eclectic style.
Robyn performed two of her newest hits Call Your Girlfriend and Dancing On My Own. She rocked the stage with fierce dance moves and spandex she probably borrowed from an Olympic ice skater.
The blonde singer is known for her aerobics-esque dance moves. Back in November 2010, she worked a different New York stage at Terminal 5, performing in the Big Apple to celebrate the release of her Body Talk trilogy. The pop princess sold out the venue.
Perry was thrilled to get the opportunity to host the show with her fellow pop diva, finishing 2011 on a high note.
It's a cherry on top, Perry told MTV News. Most definitely, you hear with different monologues of different hosts every week, it sounds a bit repetitive and stereotypical about how this is their dream come true to host 'SNL,' but it really is each and every one of our dream come true to host 'SNL,' to just have fun, goof off, try and make some people laugh. And, we'll see. Hopefully, I don't embarrass myself 'cause if I do, I'll stick to music.
© Copyright IBTimes 2023. All rights reserved.