Rockstar Games Rolls Back Unplayable 'Red Dead Online' Patch
KEY POINTS
A patch that caused havoc for several players of "Red Dead Online" forced Rockstar Games to roll it back for a July 28 version
A few days after "Red Dead Online" released its large "Naturalist" content drop, the patch aimed at fixing some issues and plugging some security holes
It remains unclear why Rockstar Games took over two weeks to roll back the state of the game since it became as unplayable as it had become
Rockstar Games is rolling back the most recent update for "Red Dead Online" in the wake of the chaos it caused for several players.
A few days after "Red Dead Online" released its large "Naturalist" content drop, a patch aimed at fixing some issues and plugging some security holes was launched by Rockstar Games.
Instead, GameSpot notes that the patch wreaked havoc online causing reduced animal spawn rates, breaking simple camp interactions, and (in some instances) even causing alligators to rain down.
Some players were unable to fire their weapons, while other characters and animals vanished. Horses sometimes glitched out and were only able to run in place. Creepily, there was also a bald man who followed some players around, Engadget notes.
Because of these, the online component of "Red Dead Redemption 2" will now be restored to a previous July 28 patch.
It remains unclear why Rockstar Games took over two weeks to roll back the state of the game since it became as unplayable as it had become. Still, players should find a more welcoming and playable environment the next time they log on to "Red Dead Online."
"We have reverted back to the previous version on those platforms, initially launched on July 28," Rockstar said in a statement. "This should address these recent issues and restore stability - meanwhile we will continue to work to eliminate any remaining issues through future updates."
"Red Dead Online" is an online multiplayer action-adventure game developed and published by Rockstar Games. It was released for PlayStation 4, Xbox One, Microsoft Windows, and Stadia in 2019.
Set one year before the events of the single-player game, "Red Dead Online " comprises story missions where up to four players can complete tasks to advance the narrative. Previously, a fanmade mod for "Red Dead Redemption" had fans hoping for a sequel to its popular "Undead Nightmare" expansion.
On the other hand, "Red Dead Redemption 2" was released in 2018 and served as a prequel to "Red Dead Redemption." Set in 1899 in a fictionalized representation of the Western, Midwestern, and Southern United States, the game follows the outlaw Arthur Morgan of the Van der Linde gang.
"Red Dead Online Naturalist update" added a lot of new content to the game. That includes new quests that let you explore the western world as the title character known as the Naturalist. You can also document or hunt down new legendary wildlife, while also enjoying small gameplay improvements.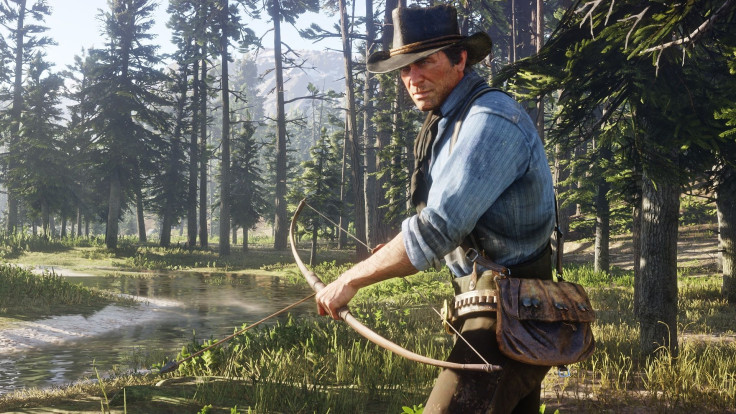 © Copyright IBTimes 2023. All rights reserved.