Rodarte's 'Fra Angelo Collection' at LACMA Inspired by Italian Renaissance Frescoes (PHOTOS)
The Los Angeles County Museum of Art (LACMA) has unveiled an exclusive exhibition by California-based fashion label, Rodarte, portraying a unique blend of the old and the contemporary.
The exhibition, titled the Fra Angelico Collection, will be open till Feb. 5 and features a series of nine, flowing gowns, created by Kate and Laura Mulleavy.
The Mulleavy sisters are renowned names in the fashion industry and have won a number of awards and accolades, like the CFDA Womenswear Designer of the Year in 2009, the Cooper-Hewitt National Design Award for Fashion and the 2010 National Arts Award from Americans for the Arts.
Apart from LACMA, creations by Rodarte have also featured in a number of other museums, including the Costume Institute of the Metropolitan Museum of Art, the Museum of Fine Arts in Boston and the Museum at FIT in New York City
The collection is inspired by Italian art, specifically Renaissance frescoes in the monastery of San Marco by Fra Angelico in Florence, as well as the Baroque sculpture - Ecstasy of Saint Teresa - by Gian Lorenzo Bernini (1598-1680) in Rome.
We started with color. The frescoes have a chalky nature--like, they're full of beautiful vibrant colors, but they're chalky. We wanted to find fabrics that had that quality, that weren't so completely shiny that they seemed too vibrant. We started thinking of each dress as something that could exist as part of a fresco, the Huffington Post quoted Laura as saying.
Apart from the Renaissance inspirations, Rodarte's signature dressmaking techniques and sculptural details can be seen in each of the gowns.
Take a look at the Fra Angelico Collection by Rodarte below: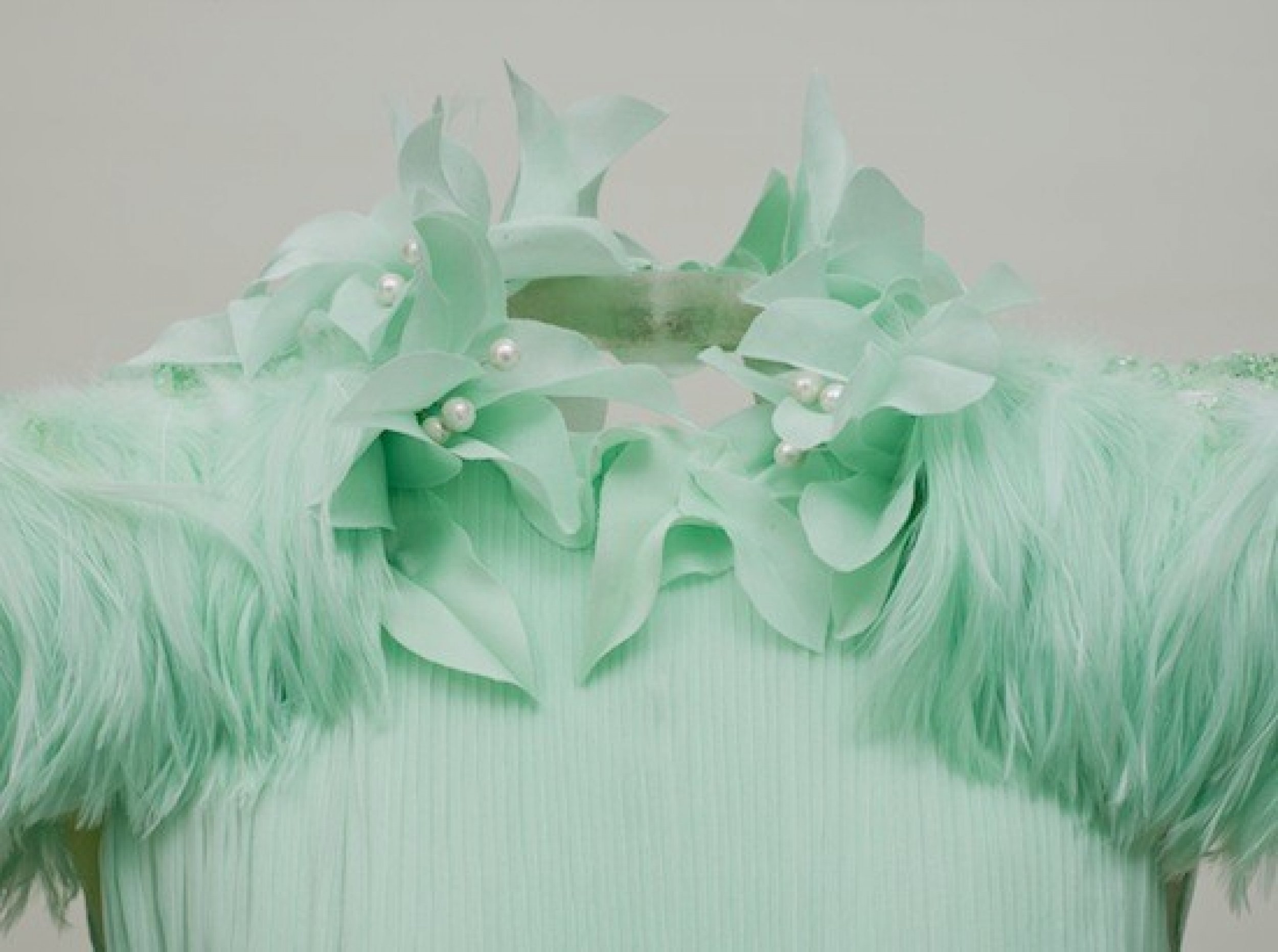 © Copyright IBTimes 2023. All rights reserved.