Is Roger Ailes Being Removed From Fox Because Of Sexual Harassment Allegations? Fox Declines To Comment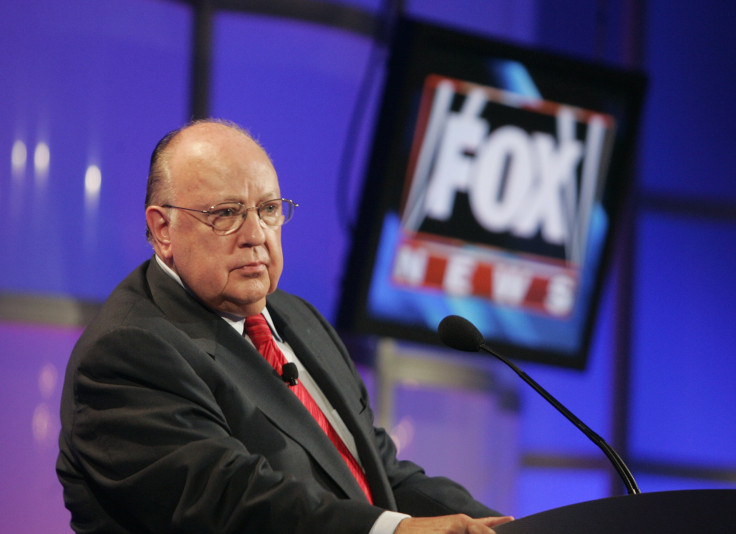 Many of Roger Ailes' colleagues have rushed to his defense in the wake of former Fox News anchor Gretchen Carlson's sexual harassment lawsuit against her former boss. But Ailes' employers, the Murdoch family, might not be as firmly in his corner.
Fox News owner Rupert Murdoch and his sons, Lachlan and James Murdoch, have reportedly decided to remove Roger Ailes as the CEO and chairman of Fox News, according to New York Magazine. The official move will reportedly come within days and stems from the preliminary results of an internal investigation into Carlson's claims in her lawsuit. However, Fox News has not yet confirmed the news and denies that any final decision has been made.
"This matter is not yet resolved and the review is not concluded," read a statement from 21st Century Fox, the Murdoch-owned parent company of Fox News, according to CNN's Brian Stelter.
The New York Magazine report stated that "timing" is the only question regarding Ailes' dismissal — Fox News, like nearly every other media outlet, is preoccupied with coverage of the Republican National Convention this week in Cleveland, Ohio.
Many big name personalities at Fox News have lined up to stand behind Ailes, including "The O'Reilly Factor" host Bill O'Reilly, anchor Maria Bartiromo and anchor Greta Van Susteran. One notable exception has been "The Kelly File" host Megyn Kelly, who has become the face of the network over the last year. Ailes was a fierce defender of Kelly during her much publicized feud with presumptive GOP presidential nominee Donald Trump.
O'Reilly and comedian Seth Meyers discussed the Carlson lawsuit on "Late Night with Seth Meyers." O'Reilly made it clear he supports Ailes, claiming he is a target for "frivolous lawsuits" because of his fame and status.
"I've worked for Roger Ailes for 20 years — best boss I've ever had, straight shooter, always honest with me, and I believe that, over the years, 95 percent of the people who have worked for Roger Ailes would say exactly the same thing," O'Reilly said. "I stand behind Roger 100 percent."
© Copyright IBTimes 2023. All rights reserved.