Romantic Movies On Netflix: Over 35 Films To Stream On Valentine's Day
It's the most wonderful day of the year for chocolate, flowers, jewelry, candlelit dinners and all kind of romance for couples in love. But for those who prefer a more low-key celebration for Valentine's Day, a night in watching romantic movies on Netflix might be the real ticket.
There are a large number of great films to choose from when it comes to setting the right mood this Valentine's Day. Whether you're looking for tear-jerking and dramatic romances or the great laughs provided by romantic comedies, check out some of these options for your Valentine's celebration.
"5 To 7" (2014):
A young writer begins an affair with an older woman from France whose open marriage to a diplomat (Lambert Wilson) dictates that they can meet only between the hours of 5 p.m. to 7 p.m.
"6 Years" (2015): A young couple, bound by a seemingly ideal love, begins to unravel as unexpected opportunities spin them down a volatile and violent path and threaten the future they had always imagined.
"A Cinderella Story" (2004): Routinely exploited by her wicked stepmother (Jennifer Coolidge), the downtrodden Sam Montgomery (Hilary Duff) is excited about the prospect of meeting her Internet beau (Chad Michael Murray) at the school's Halloween dance.
"A Cinderella Story: Once Upon A Song" (2011): As an aspiring young singer tries to sing her way into the heart of the new boy in school, her evil stepmother and stepsister plot to crush her dream.
"All of You" (2017): Two strangers meet on a dating app and experience instant chemistry, but their relationship unravels as jarring differences catch up to them.
"Another Cinderella Story" (2008): Smitten with an enchanting mystery girl at a masquerade ball, a teen pop sensation sets out to find her after she inexplicably flees at midnight.
"Becoming Jane" (2007):
A passionate romance with roguish barrister Tom Lefroy (James McAvoy) serves as the inspiration for the works of budding novelist Jane Austen (Anne Hathaway).
"Blind Date" (2015): A passionate pianist and a soulful puzzle maker who treasures silence aren't the best neighbors, but things get interesting when they start to date.
"Blue Is The Warmest Color" (2013): A French teen forms a deep emotional and sexual connection with an older art student she met in a lesbian bar.
"Carol" (2015): A wealthy married woman and a female department store clerk begin a forbidden affair in the 1950s that leads to both heartache and liberating joy.
"Christian Mingle" (2014): A career woman who has everything but romance finds her values challenged when she starts dating a good man she met on a Christian matchmaking site.
"Definitely, Maybe" (2008):
Interested in knowing how her divorced parents met, young Maya (Abigail Breslin) listens as her dad, Will (Ryan Reynolds) recounts his romantic past with three different women.
"Ibiza: Love Drunk" (2018): When Harper (Gillian Jacobs) is sent to Spain for an important work meeting, her hard-partying friends tag along and convince her to pursue a fling with a famous DJ.
"In-Lawfully Yours" (2016): A recently divorced New Yorker moves to a small town and falls for a local pastor, who happens to be her ex's brother-in-law.
"Irreplaceable You" (2018): When Abbie (Gugu Mbatha-Raw) is diagnosed with cancer, she embarks on a humorous mission to find a new love for Sam (Michiel Huisman), her fiancé and best friend since childhood.
"Krystal" (2018):
A kid with a heart condition falls for an ex-stripper with a lot of baggage and joins her Alcoholics Anonymous group to catch her attention.
"Love And Honor" (2013): Dalton (Liam Hemsworth), serving in Vietnam, gets a "Dear John" letter and turn's a week furlough into a desperate (and illegal) trip home to win back his girl.
"Love, Rosie" (2014): Over the years, as they come and go in each other's life, childhood pals Rosie (Lily Collins) and Alex (Sam Claflin) struggle to resolve the lasting, intimate bond between them.
"Mamma Mia!" (2008):
On the Greek isle of Kalokairi, a single mom goes into a tizzy when her bride-to-be daughter invites three of Mom's ex-lovers to the wedding.
"Man Up" (2015): A single woman seizes an opportunity when, while standing under a train station clock, she meets a stranger who mistakes her for his blind date.
"Monster-In-Law" (2005): An office temp thinks she's found Mr. Right when she starts dating a handsome surgeon. But there's a problem standing in the way of everlasting bliss.
"My Perfect Romance" (2018): Just in time for Valentine's Day, a program developer pitches a revolutionary dating algorithm to her new CEO, who volunteers them as guinea pigs.
"One Day" (2011): After a brief college romance, Emma (Anne Hathaway) and Dexter (Jim Sturgess) pursue separate dreams, but meet on the same day each year to compare their progress in life and love.
"Our Souls At Night" (2017):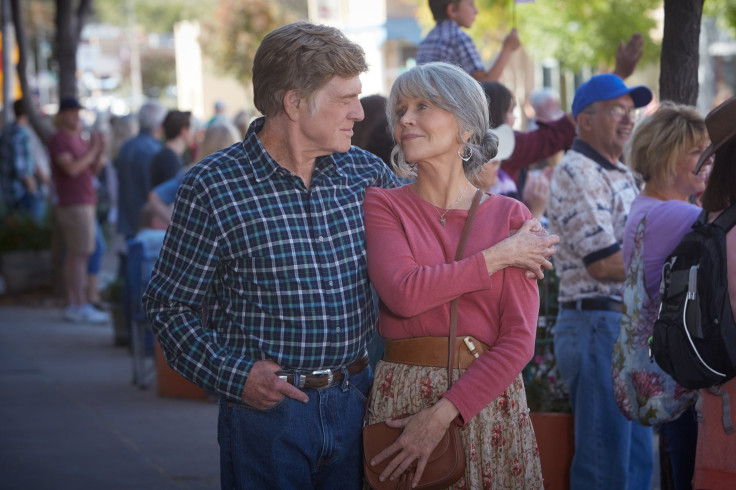 After widowed neighbors Addie (Jane Fonda) and Louis (Robert Redford) begin sleeping in bed together platonically to alleviate their loneliness, a real romance begins to blossom.
"Playing It Cool" (2014):
A lovestruck man (Chris Evans) enters into a platonic relationship with a woman (Michelle Monaghan) who's already engaged to someone else.
"Set It Up" (2018):
In desperate need of a break from the office, two beleaguered assistants team up to trick their workaholic bosses into falling in love.
"Sierra Burgess Is A Loser" (2018): A wrong-number text sparks a virtual romance between a smart but unpopular teen and a sweet jock who thinks he's talking to a gorgeous cheerleader.
"Silver Linings Playbook" (2012): After a stint in a mental hospital, Pat (Bradley Cooper) moves in with his parents and tries to win back his wife, until he meets a woman (Jennifer Lawrence) who's as unstable as he is.
"Sixteen Candles" (1984): Samantha's (Molly Ringwald) family has forgotten her sixteenth birthday, a day that could be perfect if only Jake Ryan (Michael Schoeffling) would look her way.
"Some Kind of Beautiful" (2014): A womanizing poetry professor reevaluates his romantic life when he impregnates a graduate student, then falls in love with her sister.
"Something New" (2006): Black accounting exec Kenya (Sanaa Lathan) struggles with her personal life, so she agrees to go on a blind date with a sexy architect—who happens to be white.
"Sydney White" (2007): After discovering that her sorority is a nasty, backhanded clique, a disenchanted college freshman takes up with a group of seven outcasts.
"The Duchess" (2008): To compensate for her unhappy marriage, young duchess Georgiana Spencer (Keira Knightley) begins a scandalous affair with politician Charles Grey (Dominic Cooper).
"The Guernsey Literary and Potato Peel Pie Society" (2018):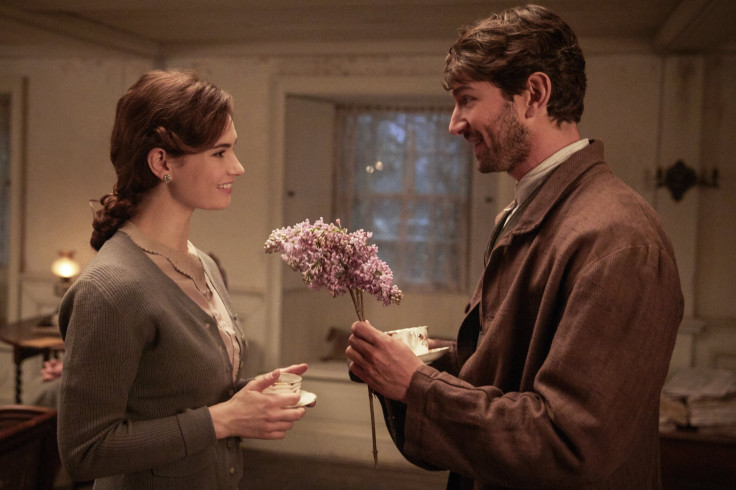 A London writer bonds with the colorful residents of Guernsey as she learns about the book club they formed during the WWII German occupation.
"The Kissing Booth" (2018):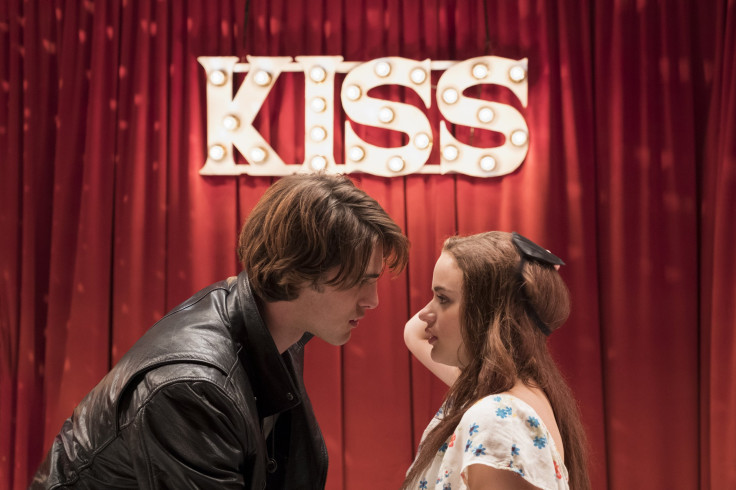 A high school student finds herself face-to-face with her long-term crush when she signs up to run a kissing booth at the spring carnival.
"The Other Woman" (2009): Emilia (Natalie Portman) wins the heart of the handsome object of her affection, only to find that the relationship comes with some very real baggage.
"The Spectacular Now" (2013): A charismatic, hard-partying young man strikes up an unlikely romance with a smart and focused young woman during their last year of high school.
"To All the Boys I've Loved Before" (2018):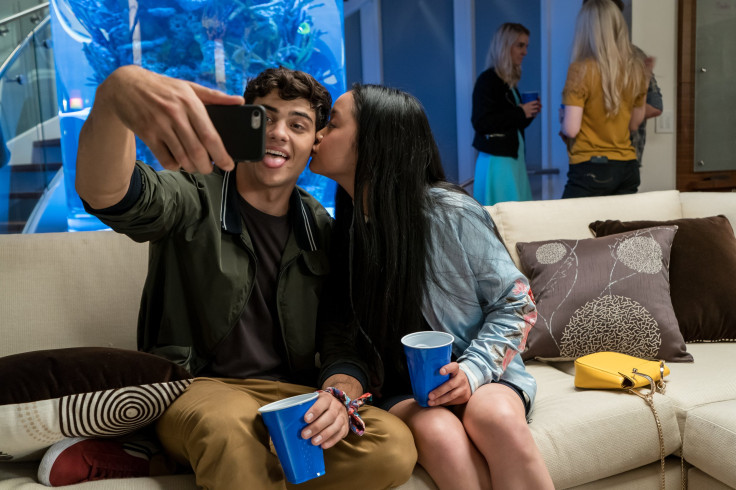 A teenage girl's secret love letters are exposed and wreak havoc on her love life.
"When We First Met" (2018): After spending a night with the girl of his dreams only to become just friends, a man gets the opportunity to travel through time and alter that night over and over again until he gets everything perfect.
© Copyright IBTimes 2023. All rights reserved.
FOLLOW MORE IBT NEWS ON THE BELOW CHANNELS