Ron Paul and Medical Marijuana: Top 10 Medical Marijuana Strains and Types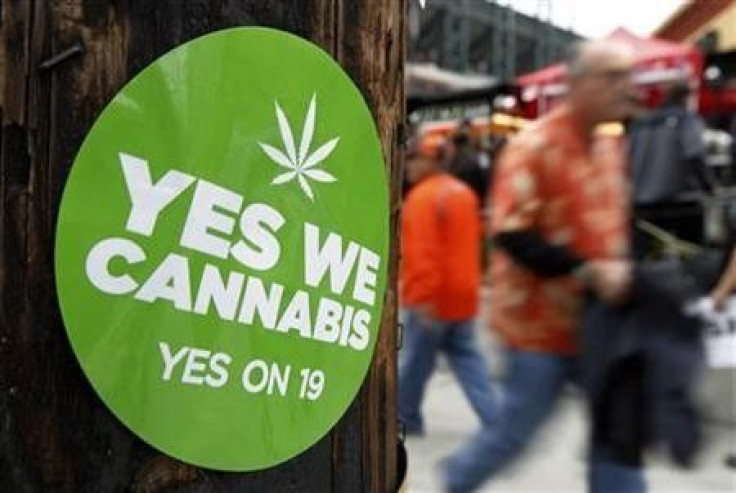 Republican Congressman and presidential frontrunner Ron Paul, along with Barney Frank, the former chairman of the House Financial Services Committee, has called for an act to legalize medical marijuana that can help cure or, at the least, offer painkilling options for patients suffering from diseases.
There are already as many as 15 U.S. states that allow patients the use of marijuana, as a legal substitute, to manage their pain and advocates fighting to legalize, regulate and tax cannabis claim they are now near victory.
Earlier, in November, the state of California voted against ending cannabis prohibition once and for all. However, the measure was defeated by just over 700,000 votes with Proposition 19 forcing the global spotlight on the issue of pot law reform for leisure use.
It is well known that chronic pain sufferers praise marijuana's healing powers and also debate over lost tax revenue and expensive jailing for offenders. Here is the list of strains of marijuana that are actually helpful for medical purposes...
G-13 Haze: G-13 Haze was a consistent winner in High Times magazine's Cannabis Cup. The strain is a combination of several strains of marijuana. According to Danny Danko, High Times magazine's senior cultivation editor and author of High Times' Field Guide to Marijuana Strains, G-13 Haze, which was developed by European company Barney's Farm, has spicy and sweet flavors, as well as an uplifting high for users. It can also be used to treat depression, Attention Deficit Disorder (ADD) and Attention Deficit Hyperactivity Disorder (ADHD).
Mazar: Mazar came second in High Times' 1999 Cannabis Cup winner for the Indica strain (one of two dominant strains of marijuana, the other being Sativa). Danko claims this strain arrived from an area in the Mazar-i-Sharif region in Afghanistan and is of particular appeal to indica lovers interested in generating power from their pot. The strain is reported to have strong calming qualities and is recommended for patients who need muscle relaxation or looking for a good night's sleep.
Crimea Blue: Danko describes the Crimea Blue as having connoisseur-level detail in its make-up. It is a combination of genes from the Ukrainian Hash and Blueberry strains and is often noted for its complexity. The strain also includes scents of lemon and pine and delivers a high that may promote creativity. The possible medicinal values of the strain include treatment for muscle-spasms for multiple sclerosis patients and pain reduction from neuropathy suffered by HIV/AIDS patients.
Jack Herer: This strain was bred and named in honor of late marijuana activist Jack Herer and is often called the Champagne of Strains because of its frosty and bubbly characteristics, according to Danko. The Jack Herer has several related strains that include Jack Flash, Jack's Cleaner, Jack Candy, Jackie O and Jackie White, all of which, for Danko, is testament to the strength and beauty of this variety and its versatility in breeding programs. Patients suffering from anxiety disorders and fibromyalgia have often reported a sense of relief and peacefulness after using the Jack Herer.
Blue Dream: Blue Dreams, which is Sativa-dominant, is a dispensary favorite on the West Coast, especially in the Bay Area. The strain has become a staple at many medical-cannabis collectives. Danko described it as full-bodied in odor, flavor and high, the colorful strain provides a richness of experience lacking in many other meds. The Blue Dream allows the user to be fully functional and lacks the sedative qualities present in many other strains. However, the euphoria that is experienced is relatively strong. It is a cure for chronic stomach or back pain.
Purple Kush: Although the Kush, an almost pure Indica strain, originated in the Pacific Northwest, it has become increasingly popular and is therefore available worldwide. These grape-flavored and violet-colored nuggets can help patients suffering from chronic pain and depression.
Dr. Grinspoon: This strain was named in honor of noted cannabis researcher and author Dr. Lester Grinspoon, who is a Harvard Medical School professor and an advocate of marijuana for over 40 years. The strain is long-lasting and very cerebral and can be used for the treatment of depression and nausea.
Nigerian: The Nigerian strain is often referred as ampheta-weed. It tends to energize the amateur user to the point of paranoia. It is, therefore, recommended for patients being treated for depression, seasonal affective disorder, Post-Traumatic Stress Disorder (PTSD) and some forms of anxiety. However, the user is advised to prepare for extreme physical and mental reactions before consuming the drug.
S.A.G.E.: S.A.G.E. - short for Sativa Afghani Genetic Equilibrium - has been known to help treat mood swings, Hepatitis C and PTSD. This particular strain has an undercurrent of sandalwood aroma.
White Berry: White Berry's soporific qualities can offer a peaceful and relaxed night's sleep. It is also recommended for reliving muscle spasms and restless leg syndrome.
(Information from CNBC.com)
© Copyright IBTimes 2023. All rights reserved.