Rookie NYPD Officer Complains Of Sexual Harassment, Says Married Lieutenant Proposed 'Threesome'
A New York Police Department officer filed a federal discrimination complaint against her lieutenant alleging the latter made lewd advances toward her, including a proposal for a threesome.
According to a copy of the Equal Employment Opportunity Commission complaint, filed by the victim's lawyer, Eric Sanders, and obtained by the New York Post, the alleged harassment began almost immediately after officer Emily Brucato started working under Lt. Jonathan Blatt in an East Harlem Housing Bureau in July 2016.
Brucato, 29, from Long Island, faced remarks from the married lieutenant like, "Hey, would you ever have a threesome? It is OK because my wife gave me the go-ahead" and "Have you ever had sex with a black man?"
Blatt, 35, handpicked Brucato to accompany him during police patrol as "supervisors picking pretty girls to drive them is normal" in the department, the plaintiff told the Post in an exclusive interview. Fearing retaliation from her boss, Brucato said she initially did not report the lewd comments or the fact that the accused paid "too much attention" to her and another rookie colleague of hers, whose name was not revealed.
The sexual advances only grew more aggressive in nature as Brucato – who became the designated driver for Blatt on almost a regular basis – began driving the lieutenant outside his patrol zone to run personal errands. During one such occasion, when the victim took the defendant for a dentist appointment in February 2017, he moved close to her face and asked if his teeth looked good after returning to the car. He also made references to how the dentist thought he was sexy.
Brucato claimed once she made clear to her boss that none of his attempts would come to fruition, he deliberately got her supervisor to assign her the task of arresting a mentally unstable woman, who ended up assaulting her. Later, Blatt allegedly told her, "I hope you learned your lesson."
An internal investigation was launched against Blatt after Brucato reported his conduct to the NYPD Office of Equity and Inclusion. After the investigation was carried out, Blatt was transferred to the 46th Precinct in the Bronx and demoted from the post of lieutenant to sergeant. Randolph McLaughlin and Debra Cohen, Blatt's attorneys, denied any wrongdoing by their client.
"He denies the allegations and has denied the allegations regarding this matter internally," they said in a statement. "Allegations of sexual harassment should always be taken seriously, but in this situation, there is a larger story to be told and we intend to get to the bottom of it."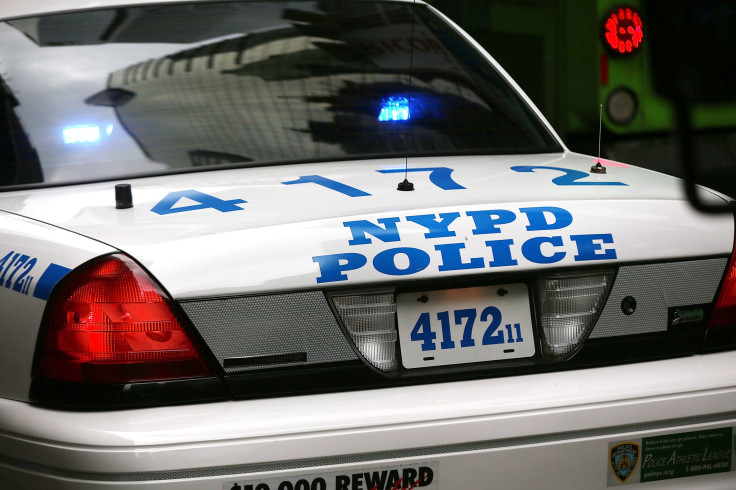 At the same time, Brucato was reassigned to a precinct in Queens. Sanders said NYPD reached out to his client in July, telling her that while her allegations of sexual harassment against Blatt was substantiated, the same did not hold true for her accusations that the accused retaliated against her.
The date of filing of the federal complaint was not reported.
© Copyright IBTimes 2023. All rights reserved.