Rosh Hashanah 2011: What Does It Mean?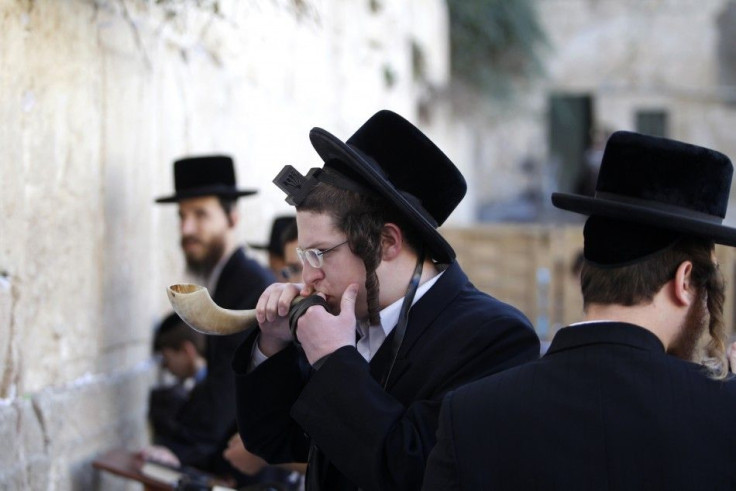 The Jewish new year, Rosh Hashanah, will take place in 2011 from sundown on Wednesday to nightfall on Friday, but rather than celebrating it with champagne, it is a Day of Judgment and reflection over the past year. The name of the holiday translates to Head of the New Year, which takes place on the first two days of the Hebrew month of Tishrei -- the Hebrew date for Rosh Hashanah is 1 Tishrei 5772.
Yom Kippur, the Day of Atonement, the holiest day in the Jewish calendar, begins this year at sundown Oct. 7, and is observed by a total 26-hour fast and a full day of religious worship and personal reflection. Between the time when Rosh Hashanah starts and Yom Kippur ends are known as the Yamim Noraim, the Days of Awe, the Kansas City Star reported.
The Mishnah refers to Rosh Hashanah as the day of judgment, and it's believe that God opens the Book of Life on this day and beings to decide who shall live and who shall die. This period is a sacred time, with both Rosh Hashanah and Yom Kippur focusing on the ethical and religious reassessment of one's life, and gives the opportunity to repent (teshuvah, in Hebrew).
The biblical name for what we now refer to as Rosh Hashanah is Yom Teruah, the Day of Blasts. The shofar, or ram's horn, is a powerful instrument that motivates repentance, and is blown 100 times during the day's worship. The mitzvah (commandment) to hear the shofar, is a literal and spiritual wake-up call. Worship services during these Days of Awe are the longest of the year.
One of the unusual things about Rosh Hashanah is that it falls in the biblical seventh month of Tishrei on the Hebrew calendar, not the first month.
The most famous prayer, Unetaneh Tokef, expresses the fundamental theme in the Rosh Hashanah liturgy:
On Rosh Hashanah it is written and Yom Kippur it is sealed, how many shall leave this world, and how many shall be born into it, who shall live and who shall die, who shall live out the limit of his days and who shall not, who shall perish by fire and who by water, who shall be at peace and who shall be tormented. But penitence, prayer and good deeds can annul the severity of the decree.
© Copyright IBTimes 2023. All rights reserved.
FOLLOW MORE IBT NEWS ON THE BELOW CHANNELS