Royal Baby Zodiac Sign: Kate Middleton And Prince William's Baby Will Have High Emotional Intelligence, Astrologers Say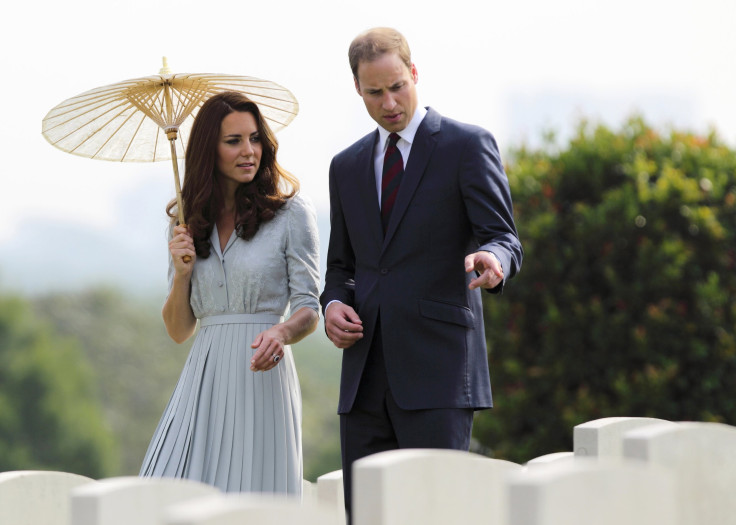 The Prince or Princess of Cambridge, should he or she be born before July 22, is going to fall under the zodiac sign of Cancer, and will grow up to become someone with high emotional intelligence, astrologers said.
Susan Miller, astrologer and founder of Astrologyzone.com, told ABC News that the royal baby, like other babies born under the sign of Cancer, will be a sentimental and sensitive soul who will place a lot of importance on family ties and traditions.
"Home and family is everything to baby Cancers," Miller told ABC News. "Often, Cancers grow up to work in the family business, and I would say [a monarchy] is the ultimate family business." Miller added, "There's going to be a sentimental side to this baby, an artistic side. This child has high emotional intelligence."
British astrologer and psychic Mystic Meg predicted the royal baby will have a unique imagination, which will help nurture artistic qualities. "Babies born under Cancer will be bursting with unique imagination and artistic flair and will form bonds of loyal love that never fade. Names linked to the sea or starting with D give them confidence," Mystic Meg wrote in the Sun.
If Kate Middleton -- aka Catherine, Duchess of Cambridge -- gives birth before July 22, the royal baby will share a zodiac sign with his or her grandmother, the late Princess Diana, who was born July 1, and father Prince William's stepmother Camilla, Duchess of Cornwall, who celebrates her birthday on July 17. Prince William, too, is a Cancerian, born June 21, and is said to be affectionate and sensitive like many people who have Cancer as their zodiac sign.
© Copyright IBTimes 2023. All rights reserved.