Ruby Rose Enjoyed Shower Scene, Laughed When Laura Prepon Called Her 'Justin Bieber'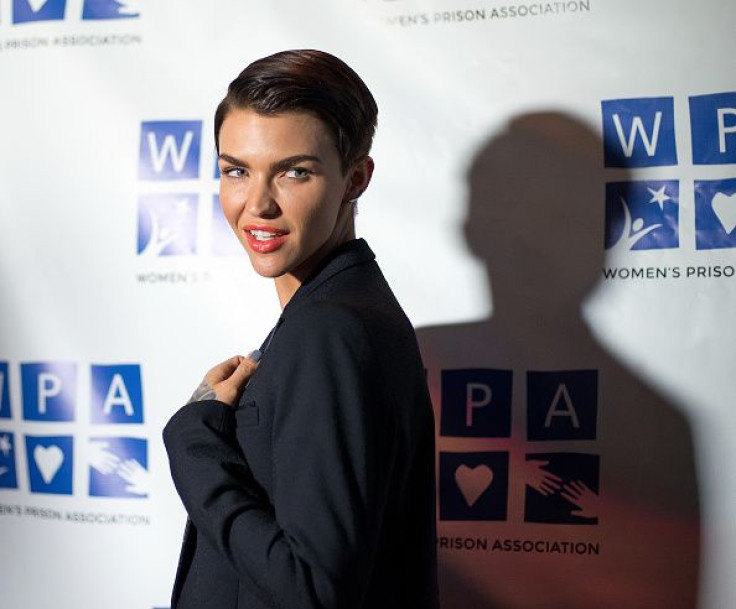 "Orange Is the New Black" star Ruby Rose answered some burning questions during an "Ask Orange" session on Twitter Thursday. The Australian star shared some of her favorite moments, including how she prepared for her nude shower scene with Taylor Schilling and who made her laugh the hardest.
For starters, she didn't mind wearing her Litchfield kakis. In fact, she thought they looked good on her.
The funniest thing to happen on the "OITNB" set was when Laura Prepon, who plays Alex Vause, compared her to a famous pop star.
Aside from her gig on "OITNB," there's a certain criminal justice show she would like to appear on.
She said her one-on-one time with Schilling, who plays lead character Piper Chapman, was unforgettable. Rose added that she exercised for a week before filming.
Viewers will get to find out what happened to each inmate and why they landed in Litchfield. Unfortunately, Rose didn't have any information about when or if viewers would get Stella Carlin's backstory.
Rose's short film "Break Free," which is about "what it is like to have an identity that deviates from the status quo," has reached more than 5 million views since Season 3 of "OITNB" debuted. Fans who loved the video are in luck, because the Australian beauty plans to make another one.
Though her name might lead people to believe her favorite color is one of the scarlet hues, she actually prefers a cooler shade.
Before she left the discussion, Rose bid her fans farewell.
"OITNB" Season 3 is currently streaming on Netflix.
Follow me on Twitter @mariamzzarella
© Copyright IBTimes 2023. All rights reserved.