Rupert Murdoch 'Hypocritically' Attacks Google In Twitter Tirade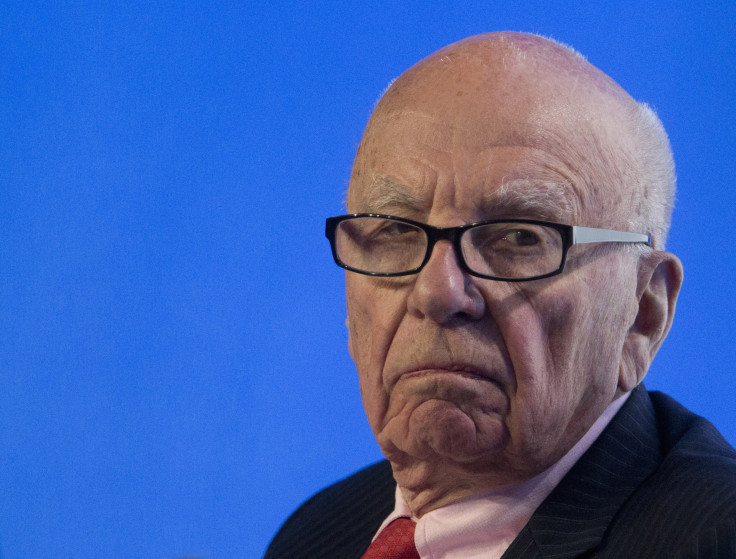 Rupert Murdoch really hates Google. The chairman and CEO of News Corp. (NASDAQ:NWS) and 21st Century Fox (NASDAQ:FOX) took to Twitter again on Sunday to speak his mind about the tech giant's privacy "invasion."
A number of users commented on the "irony" of Murdoch's statements considering the media mogul had to shutter his company's U.K. newspaper News of the World in 2011, following a scandal where reporters were discovered to have accessed the voicemails of notable subjects by hacking their cell phones. David Badash, editor of opinion site The New Civil Rights Movement, called Murdoch's comments hypocritical.
This is just the latest anti-Google tweet from the media mogul. Murdoch used Twitter Inc.'s (NYSE:TWTR) social network earlier this year to voice similar criticisms of the search giant. In April, he said Google (NASDAQ:GOOGL) had "nerve" for criticizing NSA spying.
In 2012, Murdoch tweeted angrily about Google's paid lobbying, calling the search company a "piracy leader" for the advertising money it made from its sites. Murdoch was presumably referring to the hosting of illegal content on YouTube, as well as the number of illegal streaming and peer-to-peer downloading sites linked to in Google.com's search results.
Not all users disagreed with Murdoch's assessment of Google. One suggested that smartphone users should "unite" and turn off location tracking in Google's Android operating system, tweeting a link on how to turn the feature off from the company's support page.
Murdoch has made headlines this summer for his Fox unit's bid to purchase Time Warner Inc. (NYSE:TWX). He ultimately withdrew the bid, deterred by resistance at Time Warner as well as from 21st Century Fox shareholders, according to the New York Times.
Murdoch recently spent $57 million on a four-floor penthouse in Manhattan. According to Forbes, Murdoch and family have a net worth of $14.4 billion at the time of this writing.
© Copyright IBTimes 2023. All rights reserved.