Russia Military Flame-Throwing System Under Development Amid Rising Regional Tensions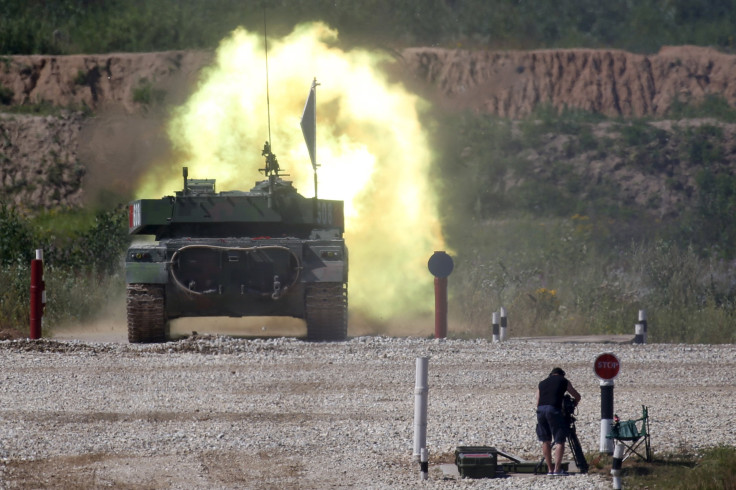 Russia has begun to develop a heavy flame-throwing system based on a weapon first tested in the late 1980s following the Soviet invasion of Afghanistan. That system, known as the TOS-1 Buratino, included a multiple rocket launcher and thermobaric weapon. It is one of a spate of new weapons and arms systems under development in Russia, as regional tensions flare with neighboring Ukraine and the Baltic States.
"We have started the development of a new-generation heavy flame-throwing system under the order of the Defense Ministry. The development, which is currently at its initial stage, should go rather speedily, and we should be able to deliver the new product in a few years," Vladimir Tikhonov, the director general of Russia's Tekhmach corporation, which also built the TOS-1 Buratino, told RIA Novosti, Sputnik News reported.
The TOS-1 had a rotary launch system for unguided missiles and a fire control system. As a thermobaric weapon, it uses heat and pressure to create explosions set off by clouds of gas or particulate. The United States has used these deadly systems in Afghanistan, as they are well suited to attack buried targets, such as those in caves.
The new generation of flame-thrower would include more powerful mortar shells with a greater range than the original generation. "The new shells will have an improved range, power and lethality," Tikhonov said, adding that he hoped testing would be finished by the end of 2015.
Meanwhile, tensions between Russia and neighboring states have ratcheted up in recent months, as Russian-backed rebels in eastern Ukraine near open war with the government there, six months after they signed a ceasefire. Russia has also threatened to bolster its military presence along borders with Eastern European countries in response to a buildup of NATO forces there.
Russia revealed in July that it would start mass-producing a spy drone in August. Russian drones have been previously spotted in Ukraine and are used by the Northern Fleet, in the Arctic.
© Copyright IBTimes 2023. All rights reserved.