Russia To Treat Crypto As Currency And Not A Digital Asset, Says Report
KEY POINTS
The Central Bank of Russia had earlier called for a crypto ban
Russian Ministry of Finance opposed the ban, suggesting better regulation
Putin stepped in, cited Russia's advantageous position for crypto mining
The Russian government and the Central Bank of Russia have come to a consensus on regulating cryptocurrencies, the Kommersant daily reported Tuesday.
Authorities in Russia are currently drafting a legislation that is scheduled for release Feb. 18, the report said. This legislation will recognize cryptocurrencies as an "analogue of currencies" instead of considering them as digital financial assets. The phrasing would essentially mean Russia will consider crypto as comparable to other fiat currencies, like the Ruble.
The newspaper also tweeted the same information.
There was no official statement from the Kremlin on this, and International Business Times could not independently verify this information.
Last month Russia's central bank proposed a complete ban on cryptocurrencies, calling for legislation to make cryptocurrency trading, mining and usage illegal in the country. It argued that cryptocurrencies are extremely volatile and used to fund illegal activities across the globe. This stand had led to a fall in crypto markets in January.
In response to that proposal, Ivan Chebeskov, the director of financial policy department under the Russian Ministry of Finance, said he was against banning cryptocurrencies. He reasoned that banning would result in the nation falling behind other countries in the global tech economy. Instead, he said, Russia needed to take steps to regulate them better.
Russian President Vladimir Putin then stepped in and asked both the parties to come to a consensus on the matter. During a video conference with the ministers in his government, Putin cited Russia's advantageous position when it came to mining cryptocurrencies.
Putin noted that Russia has an abundance of resources, such as power and skilled labor, that may be used to mine cryptocurrency. He argued that an outright ban on the usage and mining of cryptocurrencies could result in the squandering of these resources.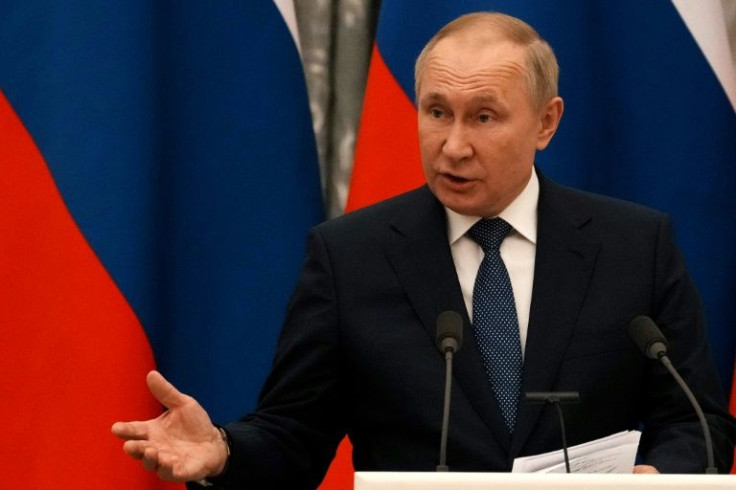 © Copyright IBTimes 2022. All rights reserved.
FOLLOW MORE IBT NEWS ON THE BELOW CHANNELS