Ryan Reynolds Tweets Bloody 'Deadpool' Photo; How Violent Will The Film Be?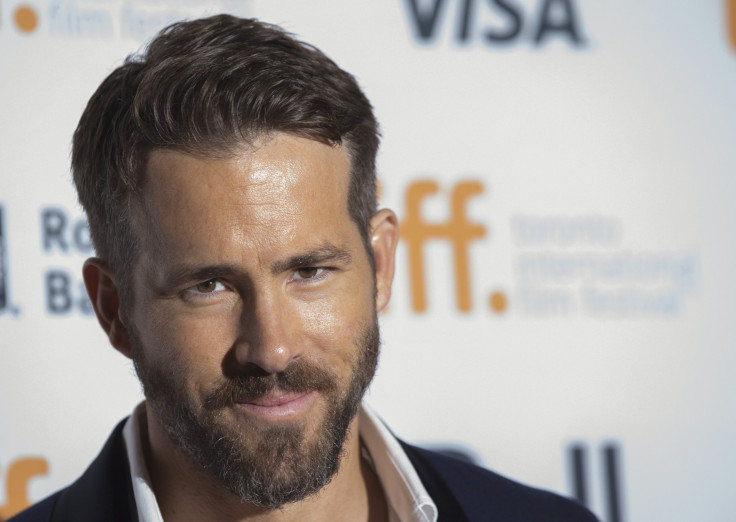 "Deadpool" fans don't have to wait for set photos to leak -- they can just check Ryan Reynolds' Twitter feed. The Canadian actor, who stars in the film, has posted several pictures from the upcoming action movie, and the latest snap indicates "Deadpool" will be quite violent.
The photo shows Reynolds covered in blood. He says he's in character, but Deadpool, a.k.a. Wade Wilson, was pictured earlier this month covered in scars. This could be a scene from the beginning of the Marvel comic-based film when Wade enters an experiment that leaves him covered in scars and gives him powers. Or it could mean that Wade found a way to fix his scars (they were temporarily healed a couple of times in the comic-book version).
Deadpool's bloody makeup doesn't look too painful, but audiences should expect much worse when 20th Century Fox releases the film in 2016. Reynolds has promised that the film will be rated R, unlike other movie adaptations of Marvel comic books.
In an April Fools Day video, "Extra" host Mario Lopez told Reynolds he was glad to see that the movie would be family-friendly. Reynolds quickly came out in his Deadpool costume and knocked Lopez out. "April Fools!" Reynolds said. "'Deadpool' will, of course, be rated R."
The movie's official rating won't be known until the feature finishes filming and is submitted to the Motion Picture Association of America. Still, it seems that the team is expecting the high rating, and much like the original comics, they don't seem to be holding back on the blood and violence. "Deadpool" creator Rob Liefield recently posted on social media that he was thrilled with the direction of the film. "The R rating ensures the film will be unique and faithful to the amazing vision of the filmakers Tim Miller, Rhett Reese, Paul Wernick and Ryan freakin' Reynolds," Liefeld wrote on Instagram.
"Deadpool" is scheduled to hit theaters on Feb. 12, 2016. Are you excited for an R-rated superhero movie? Sound off in the comments section below.
© Copyright IBTimes 2023. All rights reserved.