Ryan Seacrest Wishes To Babysit Katy Perry's Daughter: 'She Knows That I'm Practicing'
Ryan Seacrest has revealed he wants to babysit "American Idol" judge Katy Perry's daughter Daisy Dove, and has been practicing for it.
Perry reportedly brings her 1-year-old daughter often on the sets of the reality TV show, which is hosted by Seacrest, People reported.
"She's mentioned the babysitting opportunity, just not officially," Seacrest told People. "She and Orlando [Bloom] have never officially said, 'Hey, Ryan, we're going out tonight. You're in charge all by yourself.' But I would be willing."
Seacrest joked he believes Perry already knows he is practicing right now to be a babysitter or an uncle to the child. "I think she knows that I'm practicing and at the right point, I will be ready to be alone and be a great babysitter or uncle to Daisy as well," he said.
Perry and Orlando Bloom welcomed Daisy on Aug. 26, 2020.
Considering Seacrest's own family, the 47-year-old host shared he has a very small family that includes his sister, brother-in-law, niece, mother and father. "They were very instrumental and part of everything [this year]," he shared.
Seacrest further explained how his mother is always there for him whenever he needs her while her father works hard, and added, "So I think I got that from him. We enjoy spending time together, and it's always around a meal. My family just loves to put a long meal together."
The "Live with Kelly and Ryan" co-host celebrated his birthday on Christmas Eve on Dec. 24 last month, and noted he taught his 3-year-old niece Flora how to eat anchovies.
Previously, Seacrest admitted in an interview that he does want to have kids and be available and present for them. He is currently dating 24-year-old model Aubrey Petcosky. They were first spotted together in May 2021.
On the work front, Seacrest has been hosting "American Idol" since 2002. He has also been co-hosting another TV series, "Live with Kelly and Ryan" from 2005 onwards. He also appeared on the first episode of the quiz series, "Jeopardy!" on Monday as a contestant.
Besides his on-screen appearances, Seacrest is also serving as an executive producer on the "Work Wife" movie, which is expected to release in 2022.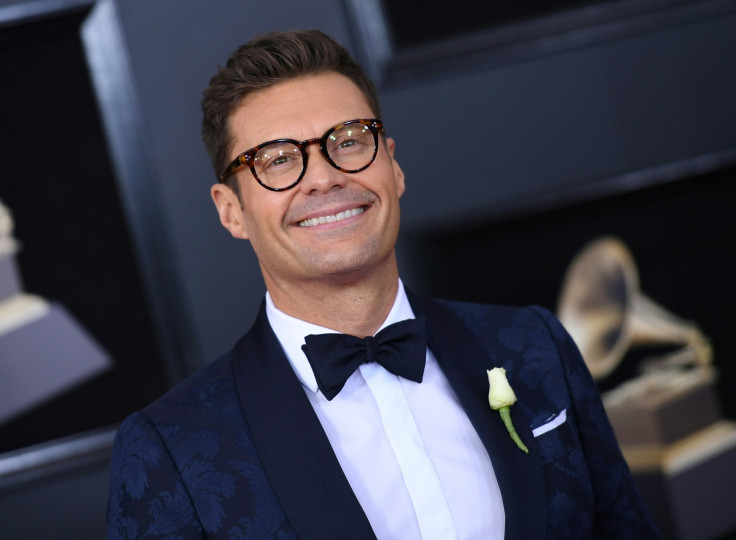 © Copyright IBTimes 2023. All rights reserved.