Sacha Baron Cohen Donates $100,000 To 'Borat 2' Babysitter's Community
KEY POINTS
Sacha Baron Cohen made a huge donation to a church in Oklahoma City
Pastor Derrick Scobey was blown away by Cohen's donation but wasn't surprised
Scobey was happy that Cohen believes in the church's community outreach and ability to help
Sacha Baron Cohen made a huge donation to the "Borat 2" babysitter's church community in Oklahoma.
Jeanise Jones won the hearts of the audiences in "Borat 2" and the actor wanted to return the favor to her by donating $100,000 to her Oklahoma City community on her behalf, People reported.
The money will be distributed by the Ebenezer Baptist Church at Jones' request. It is designated for shelter, food and other needs of the community.
Pastor Derrick Scobey, who previously set up a GoFundMe for Jones that reached over $127,000, was glad that Jones' co-star was very supportive of what Jones does. He was also happy that Cohen believes in the church's community outreach and ability to help.
"I was blown away but not surprised because I was told about what type of heart this man has," Scobey said about the donation.
"Maybe it's a little risqué, some of the things in the movie, but he has a good heart."
The church has welcomed senior citizens and other people since Monday because the hospitals were overrun due to the storm.
"While all these people around the world are loving how she's the moral compass of the movie, she's sitting here serving people in the dark and in the cold. This is who we are. This is what we do for our community, and we love our community," he added.
Scobey started the GoFundMe page for Jones because she was unemployed. In an interview with The New York Post, Jones shared that she had no idea they were filming a movie because she thought it was a documentary. She was also convinced that Tutar, played by 24-year-old actress Maria Bakalova, was a real 15-year-old teenager.
Jones only made $3,600 from the movie and admitted that she wished she were paid more. But she also stressed that she didn't feel betrayed. She accepted the fact that she was partly to blame for not reading the contracts she signed before doing the project.
"What I said was that I didn't know it was a movie or an R-rated movie. 'Betrayed' never came out of my mouth. I don't know where they got that from. I'm not ever going to say I was betrayed because it was partially my fault I didn't read the contracts. I'll take my responsibility on that," Jones told Variety.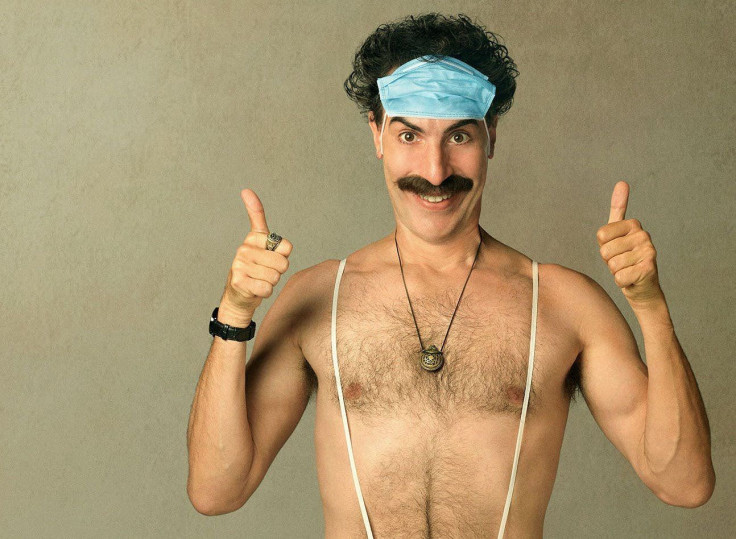 © Copyright IBTimes 2023. All rights reserved.