SAG Awards 2015 Live Stream: Where To Watch The Screen Actors Guild Awards Ceremony And Red Carpet Online And On TV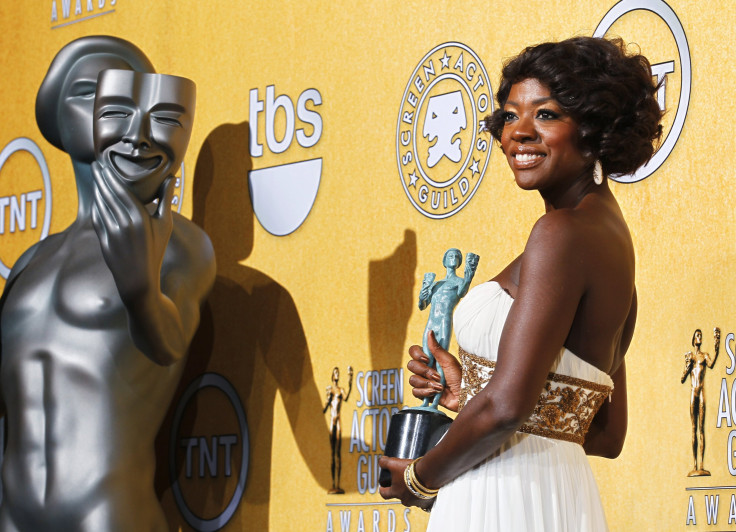 The 21st Annual Screen Actors Guild Awards air Sunday, but don't worry about having a television. SAG is doing its best to make sure anyone with an Internet connection can watch the show. There are several options available for those who don't want to tune in on TBS or TNT.
Viewers can watch a live stream of the 2015 SAG Awards on TNT's website. Websites for television networks often require log in information from cable providers, and if that isn't on hand, viewers can go to People.com or the SAG Awards website. The magazine's website will live stream the awards ceremony as well as the red carpet.
The show will also be broadcast on UStream, which viewers can watch below:
The show isn't just live streaming on the Internet. SAG is doing its best to make the show interactive. "How To Get Away With Murder" and "Orange Is The New Black" star Matt McGorry will be the social media ambassador. He'll be updating his Twitter, Facebook and Instagram throughout the show.
McGorry's "HTGAWM" co-star Viola Davis is up for Outstanding Performance By An Actress in a Drama Series. She won a SAG award for Leading Actress for "The Help" in 2012, but there is no guarantee she'll win in the TV category. She is up against Julianna Margulies from "The Good Wife," Maggie Smith from "Downton Abbey," Claire Danes from "Homeland," Robin Wright from "House of Cards" and Tatiana Maslany from "Orphan Black." Davis could win the category, but Smith won the statue last year and may be able to win again. However, Maslany has attracted a lot of attention as her clone drama "Orphan Black" gained more viewers. Despite her Emmy snub, she could be the wild card in this category.
Of course, those won't be the only stars at the SAG Awards. Emma Stone, Benedict Cumberbatch, Adrien Brody, Laverne Cox, Bryan Cranston, Eric Dane, Patricia Arquette, Ellar Coltrane, Kevin Costner, Julia Roberts, Carrie Fisher, Ethan Hawke, Rashida Jones, Michael Keaton, Lorelei Linklater, Matthew McConaughey, Eddie Redmayne, Lenny Kravitz, Tony Revolori, Felicity Jones and J. K. Simmons will serve as presenters at the ceremony.
The 21st Annual Screen Actors Guild Awards airs Sunday, Jan. 25, at 8 p.m. EST.
© Copyright IBTimes 2023. All rights reserved.