Salma Hayek To Blur Films If Career Separates Her From Family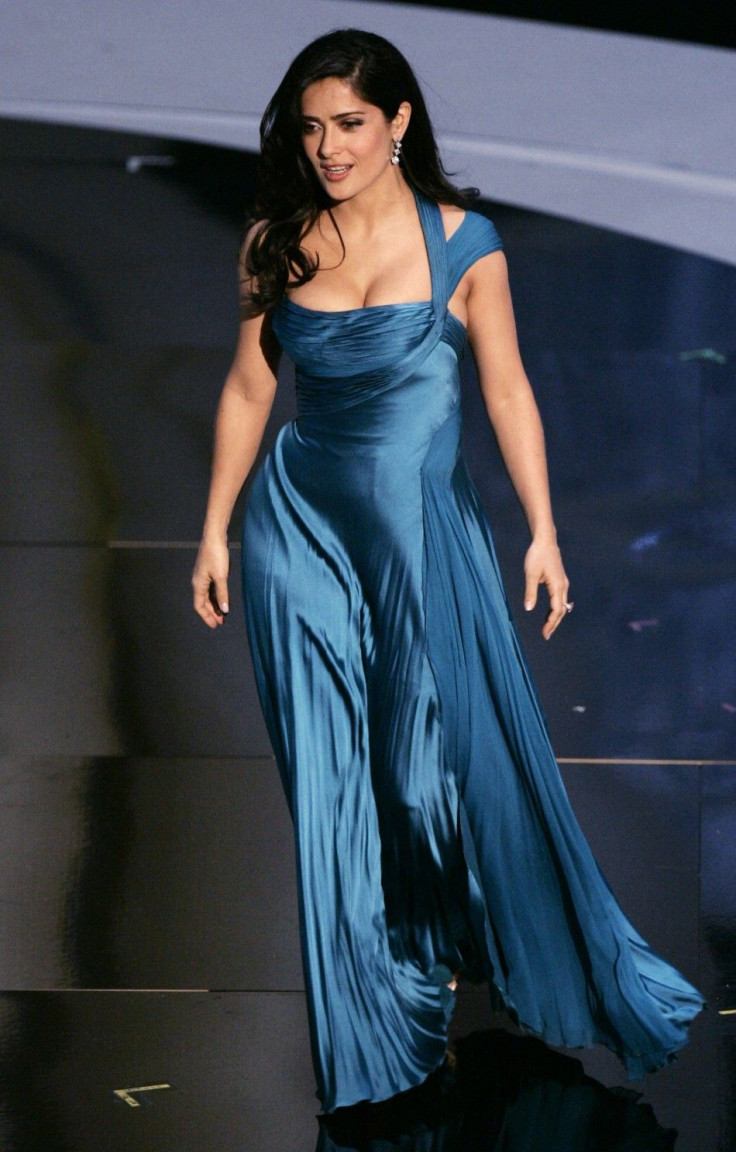 Ravishing Salma Hayek, who is known for speaking her mind, has decided to blur the big screen from her life if it comes in the way of her family.
The Desperado star, who makes heads turn with her cherubic features and sensual appeal, told USA Today that if her career spilled into to her family life, she would just stop working.
Currently, the Wild Wild West heroine is busy promoting Savages which premiered June 25. The film garnered a whopping $16.2 million in the very first weekend of its debut.
The star, who is married to French billionaire Francois-Henri Pinault, is very protective of their four-year-old daughter Valentina, who accompanies her to the sets. However, in Savages, the buzz has it that Salma kept Valentina out of the sets owing to its violent storyline.
The Oliver Stone project is considered to be an action-oriented film, in which she essays the role of Elena, chief of a Mexican drug cartel.
Salma, who is now working in the flick Grown Ups 2, is known for juggling her personal and professional roles with equal finesse. Speaking to USA Today, the star said, It's working out really well. (Valentina) is really smart, and she's really young. If later on it gets in the way of her development, I'll just stop working. For right now, it works. I work mostly in the summers. I usually work with the Sandler family or with Kevin James. I'm really good friends with the wives, and the kids are the same age. It works out for me. For right now, I go day by day. If in the future, she has to stay in Paris and it's too much of a separation, I'll stop working.
Of course, the star receives help from her husband. I get a lot of help from my husband. You have to have a partner. When I get freaked out, he's like, 'Don't worry, it will work itself out. How can I help you?' He calms me down. I am more hysterical than he is. It's very easy to bail out. A lot of women don't get support in their professional lives from their husbands.
Speaking on whether Valentina will get to watch the flick, Salma told US Magazine: She's not going to watch this movie. Actually, this was the only movie that she was not on the set. I usually bring her on the set and she always likes to sit right next to the monitor and she bosses everyone around.
An avowed foodie, Salma unwinds by watching the Top Chef program in France. The actress also makes time to go shopping for food items and cooks and stores food in the refrigerator.
© Copyright IBTimes 2023. All rights reserved.