Sam Bankman-Fried's Puzzling Tweets Trigger More Theories
KEY POINTS
Based on the latest update, Bankman-Fried is currently in the Bahamas
While in the Caribbean country, SBF sent a series of puzzling tweets
SBF tweets birthed a lot of speculations and wild theories
The spectacular implosion of the cryptocurrency exchange platform FTX has put its former CEO Sam Bankman-Fried at the center of the cryptocurrency industry and even his little movements are now given meaning by many people. One of these is his series of mysterious and seemingly senseless tweets, which attracted more conspiracy theories.
SBF, the controversial cryptocurrency entrepreneur, is at the center of a massive storm that does not seem to dissipate anytime soon.
Right now, anything related to him is being monitored not only by regulators in the industry but also by crypto personalities, online sleuths, influencers, content creators, journalists and investors.
Bankman-Fried is currently in the Bahamas with several other former FTX executives under the supervision of the Royal Bahamas Police, per a latest update. While in the Caribbean country, SBF sent a series of weird tweets, which birthed a lot of theories.
One of the theories gaining traction online claims that SBF is doing weird tweets so he can easily delete his old tweets without the CryptoDeleted bot noticing them. However, this was later refuted by the original poster (OP), who said the claim was not true.
"In the interest of not spreading wrong information, it seems like the above is not true," the OP said. "Deletions seem to be coming from other people deleting their tweets that Sam has previously retweeted," he added.
As explained by the verified user who goes with the Twitter handle @cmsintern, it was not SBF who had been deleting tweets but the accounts, whose tweets the former FTX CEO retweeted. "Looks like @SBF_FTX has not been deleting tweets the reduction in tweet count has come from other accounts deleting tweets (mostly related to FTX/SBF) that Sam had RT'd," the Twitter user detailed.
The tweets in question were posted over several hours and spelled out the word "What Happened." SBF was also asked about the meaning of these tweets in a recent interview with The New York Times.
"I'm making it up as I go" and the tweets are "going to be more than one word," SBF said. When the crypto entrepreneur was asked why he said, "I don't know" and noted, "I'm improvising. I think it's time," he appeared to refuse to give further explanation.
Aside from the debunked theory, others in crypto Twitter have their own explanation for SBF's tweets. Prominent crypto trader Gurgavin Chandhoke said Bankman-Fried is trying to send a message to San Trabucco, the former CEO of Alameda Research. "Sam Bankman is spelling "what happened" word by word likely to send someone a message. Do you know who else uses that ?? The co-CEO of Alameda who left weeks ago Sam Trabucco. Bankman tweeted something about a "sparring partner" days ago. I think that person is Sam Trabucco," he said in a tweet.
Alex Berenson, a journalist and writer said the tweets could be the former FTX CEO's way of potentially defending his actions by claiming insanity if he is ever brought into court. "Looks like someone's planning an insanity defense," the tweet read.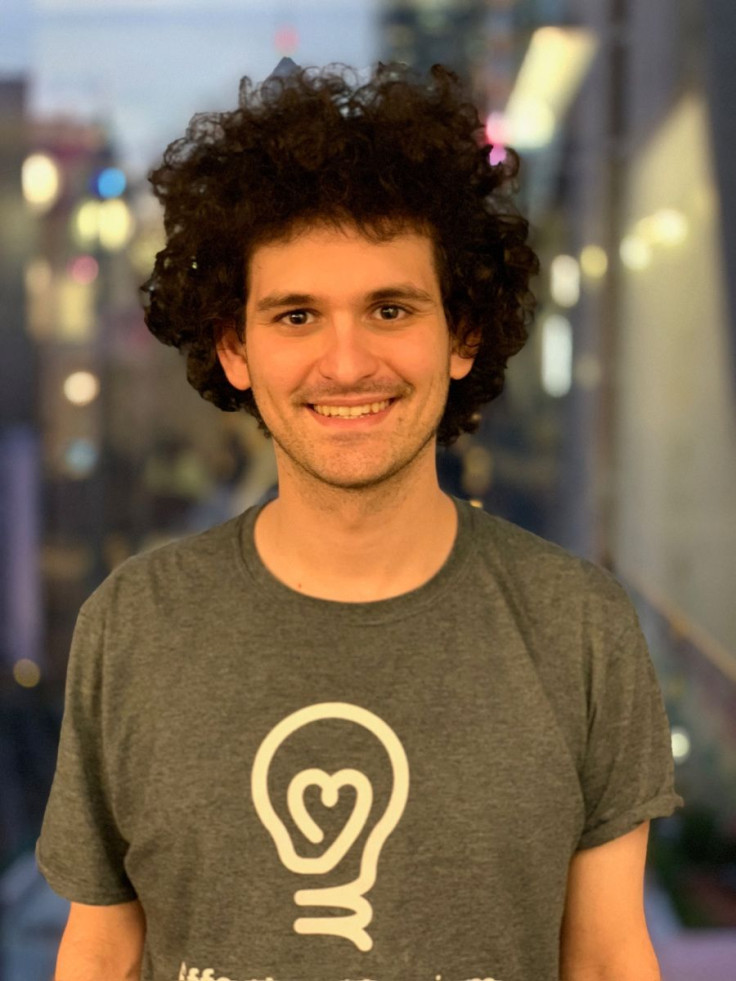 © Copyright IBTimes 2023. All rights reserved.