Sam Mendes Channels His Inner Spielberg In The First Trailer For World War I Epic '1917'
Sam Mendes channels his inner Spielberg with the first trailer for the World War I film, "1917."
Set against the height of World War I, "1917" follows a day in the life of two young British soldiers tasked with a dangerous mission. The pair must cross through enemy territory to reach soldiers who are ordered to attack German lines to prevent it before it ends in disaster for British forces. And the mission carries personal importance for one of the men because his brother is among the soldiers in the doomed attack.
The two soldiers are played by George MacKay and Dean-Charles Chapman. While MacKay has been acting for several years, he is a relative unknown to mainstream audiences. Chapman, on the other hand, may be familiar to fans of "Game of Thrones" as he played Tommen Baratheon in seasons four, five and six.
The rest of the cast is filled with a who's who of British actors that includes Benedict Cumberbatch, Colin Firth, Mark Strong, and Richard Madden.
This is also the first war film to come from Mendes since 2005's "Jarhead," starring Jake Gyllenhaal and Jamie Foxx. However, Mendes is arguably best known to mainstream audiences for work in the most recent Bond films, "Skyfall" and "Spectre." And stylistically, Mendes appears to be pulling some inspiration from Spielberg's "Saving Private Ryan," widely acclaimed as one of the best war films ever made.
"1917" is scheduled for release on Dec. 25, 2019.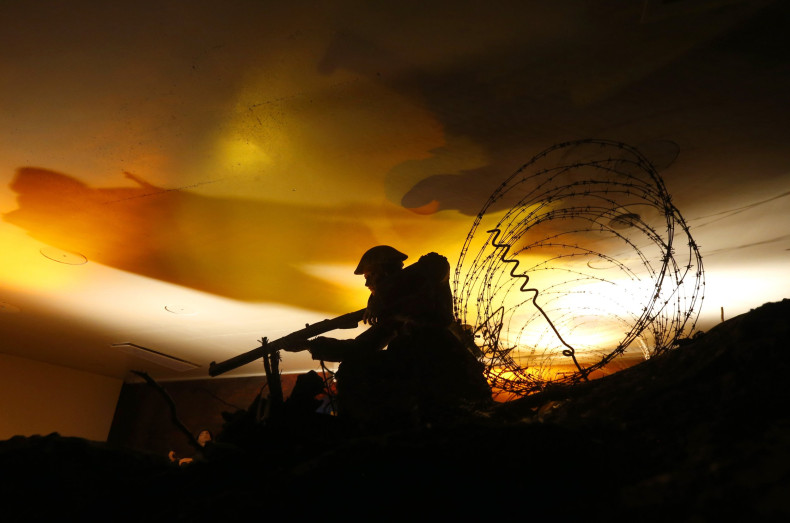 © Copyright IBTimes 2022. All rights reserved.