Sam Smith's Fans Hit Back At Trolls For Body-Shaming Singer
Sam Smith's fans have come to their defense after the singer was body-shamed this week for posting a snap in a speedo.
"Always wear sun cream," the "Dancing with a Stranger" singer captioned a photo, where they posed in a speedo on the deck of a boat, while on vacation. The artist also shared a photo of them wearing a thong, and another on the deck of the boat holding a peace sign.
Most fans were happy to see the singer enjoying their holiday, but many people took to the comments section to criticize Smith.
"What happened to you," one follower asked.
"Show some respect for yourself and people who have to look at this," another said, while a person wrote: "I'm sorry sir, I like your music, but this is distasteful as an individual that 'has it' but doesn't flaunt it. You'd be better off setting more humble examples for all ages and genders that enjoy your music! Thank you!"
One Instagram user wrote, "Love your music. But Instagram has young kids on here too. Shouldn't be exposed to an almost naked person," while another concurred, "I will never understand people cheering and encouraging this. I like your music but you are becoming painful to the eyes. I wonder how people enjoyed their freedom before internet."
The "Unholy" singer did not reply to the critics, but fans quickly jumped to their defense.
"Sam is literally living their best life. Why are people such haters? Maybe y'all need to get a life," an Instagram user wrote.
Another user tried to rebuke bashers, and said, "Why judge obviously Sam Smith is very comfortable with his own skin so who is us to judge him. He is amazing."
"This is them accepting themselves and being happy with their body. Something you clearly lack the ability to do," another said.
In 2019, the Grammy-winning singer decided to change their pronouns to them/they after a "lifetime of being at war" with their gender.
"After a lifetime of being at war with my gender I've decided to embrace who I am, inside and out," the singer wrote, adding, "I'm so excited and privileged to be surrounded by people that support me in this decision."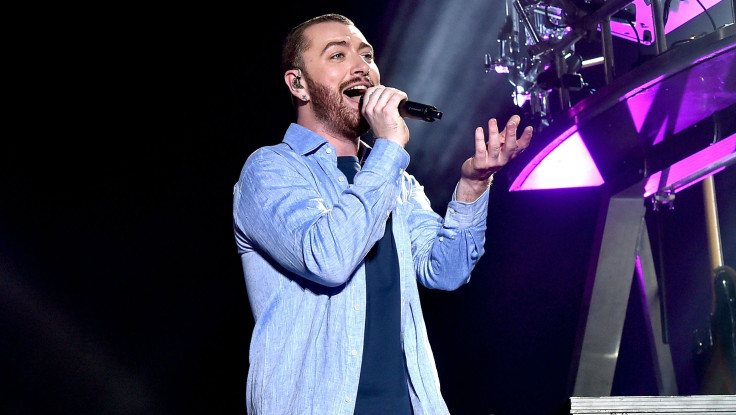 © Copyright IBTimes 2023. All rights reserved.