Sam Worthington Arrested For Disorderly Conducted in Atlanta; Charges Dismissed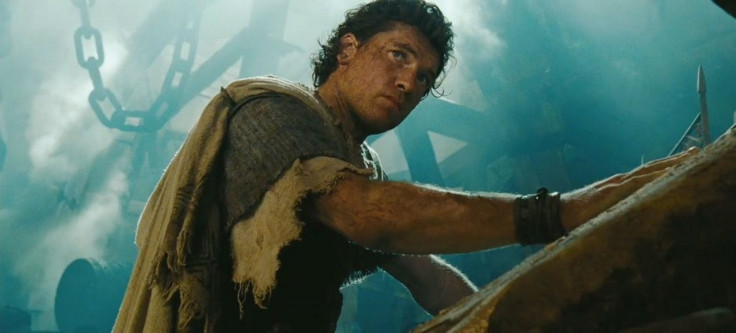 Sam Worthington of "Avatar" fame was arrested for disorderly conduct Saturday in Atlanta. Worthington was denied entry to a restaurant because he appeared to be intoxicated, and details are emerging that make this far from the usual arrest for drunkenly brawling with a bouncer.
Worthington, a 36-year-old Australian, was arrested Saturday after being denied entry at the Vortex restaurant, according to E! News. Worthington, star of "Avatar," "Clash of the Titans" and "Terminator Salvation," reportedly was swearing at the bouncer, Jerry Link, who denied him entry into Vortex. Link, according to TMZ, had said Worthington looked disshelved and was carrying clothes with him as he tried to enter Vortex.
According to TMZ, Worthington also did not have proper identification to be granted entry into the restaurant. Worthington proceeded to push Link twice after being turned away at the door and Link proceeded to pepper spray and handcuff Worthington until police arrived, reports E! News.
It seems Worthington could not leave his current acting role on the set. He is currently in Atlanta filming the movie "Ten." In "Ten," directed by David Ayer, Worthington plays Monster, a member of a DEA task force. Worthington stars alongside Arnold Schwarzenegger, Joe Manganiello and Malin Åkerman.
Speaking to TMZ, Link said Worthington, after being pepper sprayed, started yelling "I'm a DEA agent! You f---ed up now!"
It seems the episode will be little more than an embarrassment to Worthington. Atlanta Municipal Court dismissed all charges on Monday, reports E! News. TMZ said the charges were dismissed because Link did not appear in court although Link, speaking to TMZ, claims he was never told he had to appear in court. Neither Link or Worthington reported any injuries, according to the police report.
© Copyright IBTimes 2023. All rights reserved.