Samsung Foldable Smartphone Might Be Called Galaxy F, Not Galaxy X
It's been rumored for sometime now that Samsung is working on a foldable smartphone that might be called the Galaxy X. However, a leaker is claiming that Samsung's folding smartphone might be called under a new brand name.
Samsung's rumored foldable smartphone might actually be called the Galaxy F, as suggested by Chinese leaker @MMDJ_ on Twitter. When asked if the Galaxy F will be replacing a series or if it's part of a new series, the leaker only said that it would be a "super" high-end smartphone.
This leak has led to some speculations that the "F" might stand for flexible or foldable. Both are applicable since Samsung is expected to be using flexible OLED displays in order to make the foldable smartphone work properly.
In a follow-up tweet, @MMDJ_ also suggested that the "F" might actually stand for "Future." The name also makes sense since Apple has already used the "X" branding for last year's iPhone X. Samsung may have wanted to further separate itself from Apple by simply naming the Galaxy X as the Galaxy F, as pointed out by Digital Trends.
Although the Galaxy F name sounds about right for the Samsung foldable smartphone, it's still very possible that the name could be wrong or inaccurately associated. The leaker didn't provide evidence, nor did he specifically say that it will be the rumored foldable phone. This is also the same leaker that claimed earlier this week that Samsung is working on a gaming smartphone.
It's also important to take note that Samsung releases a lot of smartphones all over the world, with some of them being exclusives in certain regions. The Galaxy F could also just be a placeholder and may not actually be the final name of the product itself.
Another thing to consider here is the fact that the Galaxy F name has already popped up before. Back in 2013, it was rumored that Samsung was working on a premium device called the Galaxy F which will have a metal build that would have a flexible AMOLED display. At the time, it was said that the device would be positioned in between the Galaxy S series and the Galaxy Note series. The rumored handset never became a reality.
Samsung's foldable smartphone is currently rumored to launch in January, possibly making its first official appearance at CES 2019. Huawei is also rumored to be making its own foldable smartphone with Chinese display maker BOE. However, Huawei is determined to launch its device first as it is targeting a late 2018 release date.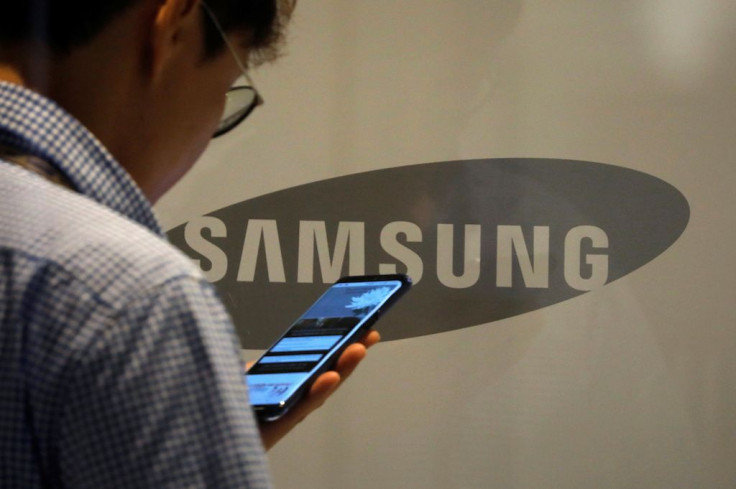 © Copyright IBTimes 2023. All rights reserved.