Samsung Galaxy Explosion: 5 Times That Galaxy Devices Have Spontaneously Combusted
Samsung's Galaxy devices are known for being hot-selling smartphones, but several of the handsets are literally so hot that they catch fire and spontaneously combust.
In recent and unrelated reports, two Galaxy owners have experienced their devices randomly going up in smoke. One woman awoke to her Galaxy device on fire, while another suffered injuries when her device exploded.
Exploding smartphones appear to be quite more common than one would think. In recent years, several cell phone and smartphone owners have experienced inconvenience, injury and even death at the hands of a faulty device. Here's a rundown of some instances where people have encountered exploding Galaxy phones. The worst offender appears to be the Galaxy S3.
May
Swiss teenager Fanny Schlatter recently suffered second- and third-degree burns to her right thigh when her Galaxy S3 handset exploded in her pants pocket. According to Schlatter, who works as a painting apprentice, she first heard a firecracker like explosion, after which she began to smell chemicals and then her pants caught fire. She was aided by her boss and co-workers in putting out the flames and getting to a hospital, but her injuries were so severe she reported smelling like "burnt pig" and also has no feeling in her leg at the burn sight. Schlatter plans to file a criminal complaint against Samsung. Samsung has also released a statement on the matter, saying, "Once we have gotten hold of the product in question, we will conduct a thorough examination to determine the exact cause of this incident."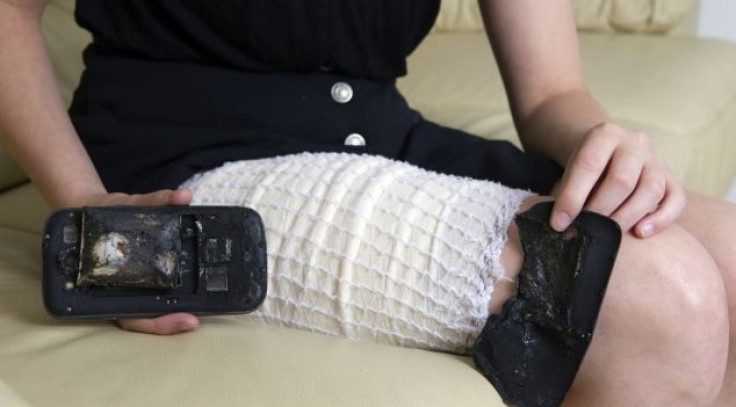 July
An Abu Dhabi woman recently had an incident with her Galaxy S4, when it caught on fire at the USB port as she charged it overnight. Sarah Shurrab reports that she woke up in the middle of the night to find her Galaxy S4 combusting. Luckily, she was able to contain the fire before it did any significant damage. However, her trouble came when she attempted to get the phone replaced and retailers would not help her. "The [retail] agent said that Samsung never replaces any phone no matter what the fault is," Shurrab told Emirates 24/7 in an email. The publication contacted Samsung for comment, which prompted the manufacturer to contact Shurrab. She said she and Samsung were able to resolve the issue amicably; she received a replacement Galaxy S4, as well as a new flip cover, as the cover on her old device was also slightly damaged.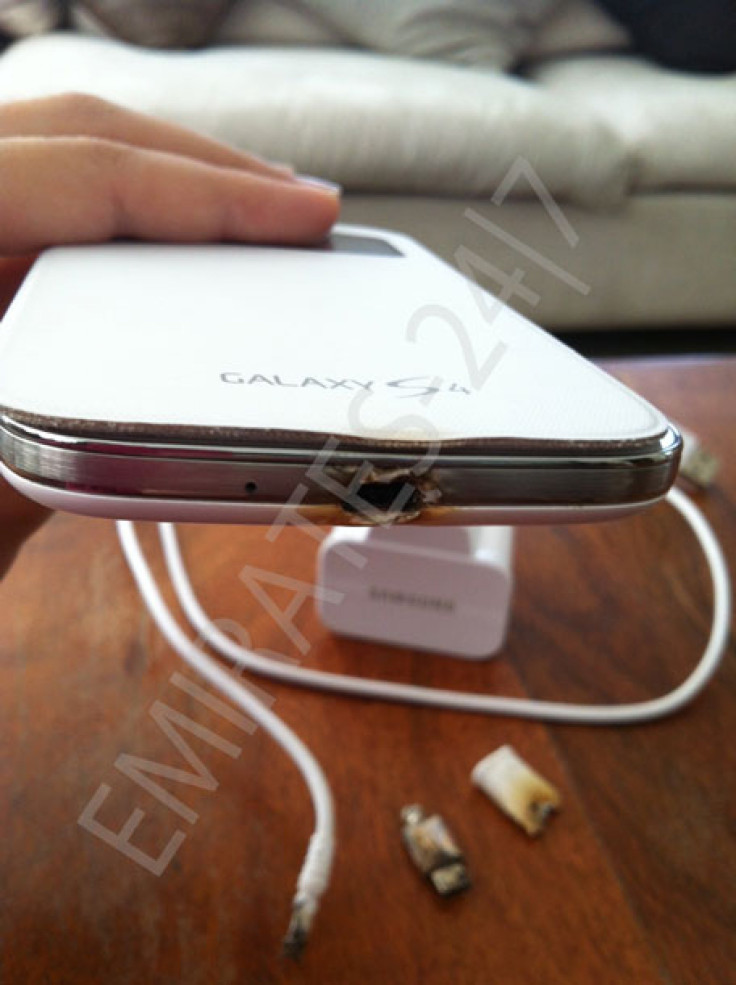 February
A 55-year-old man in Korea reportedly suffered second-degree burns to his right thigh when his Galaxy Note exploded in his pants pocket. The man was carrying the device, which contained a spare battery, and it exploded without warning. A Samsung spokesperson explained that the explosion was caused by the devices' lithium ion battery, which is prone to combustion "due to external pressure or sudden changes in temperature."
May 28
Reddit user vizionx1208 reported that his Galaxy S3 combusted in the middle of the night while charging. Sharing several photos of the incident, he detailed that the explosion filled his room with smoke and also ruined his bed sheets and foam mattress. The Galaxy S3 handset itself was destroyed, while the user suffered a small burn to his thumb when it came into contact with melting plastic.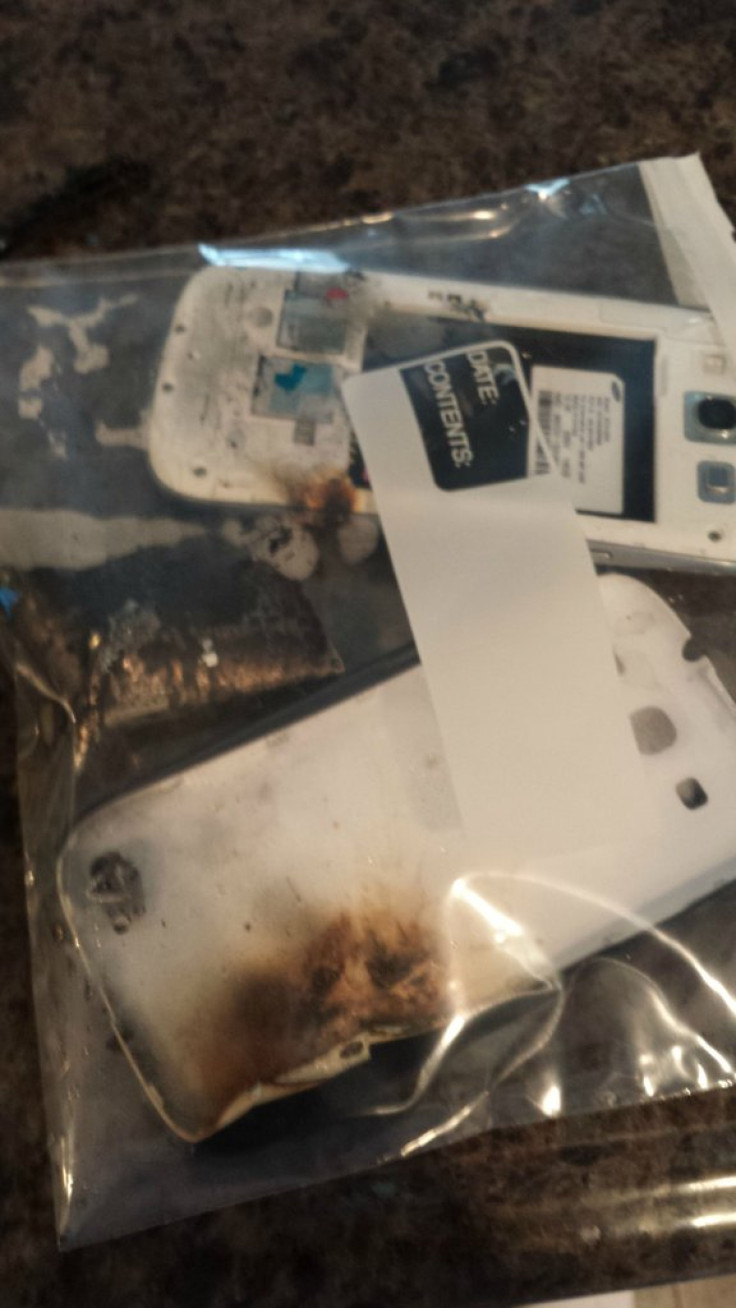 March 2012
A Korean schoolboy suffered burn injuries to his backside and fingers after his Galaxy S2 exploded in his back pants pocket. According to the boy, who remains unnamed, the handset, which contained a spare battery, began to heat up, smoke and smell bad before exploding in his pocket. The struggle in trying to extract the exploding device from his pocket reportedly left the boy traumatized.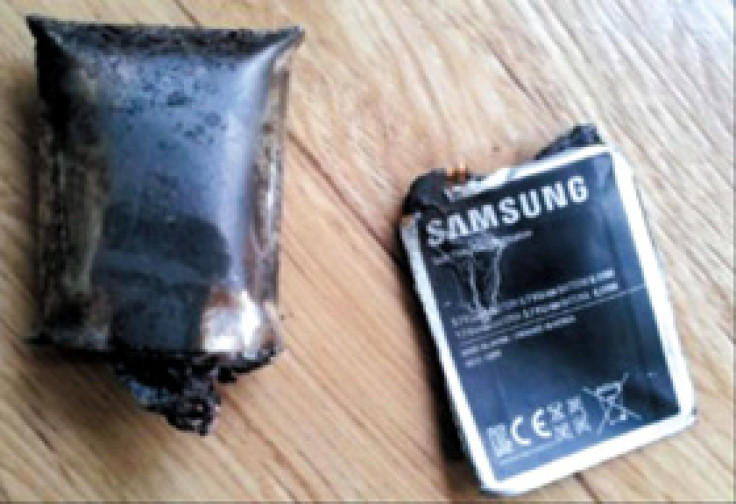 Bonus: June 2012
An Irish man witnessed his Galaxy S3 explode while mounted to his car dashboard. According to the man, the Galaxy S3 suddenly ignited in a white flame, after which sparks flew and then it exploded with an audible bang. Upon conducting a detailed investigation into the handset, Samsung discovered that the device was not faulty and that the explosion was caused by external sources. Later, the man released a statement on the boards.ie forum under the name dill02k10 detailing that the Galaxy S3 handset did in fact incur previous damage, which likely caused the explosion. The device was reportedly put in a microwave in an attempt to correct water damage.
Would news of so many exploding Galaxy devices stop you from buying one? Let us know in the comments below.
Follow me on Twitter @FionnaatIBT.
© Copyright IBTimes 2023. All rights reserved.