Samsung Galaxy Note 3 Rumors: UK Release Date Pegged For Late September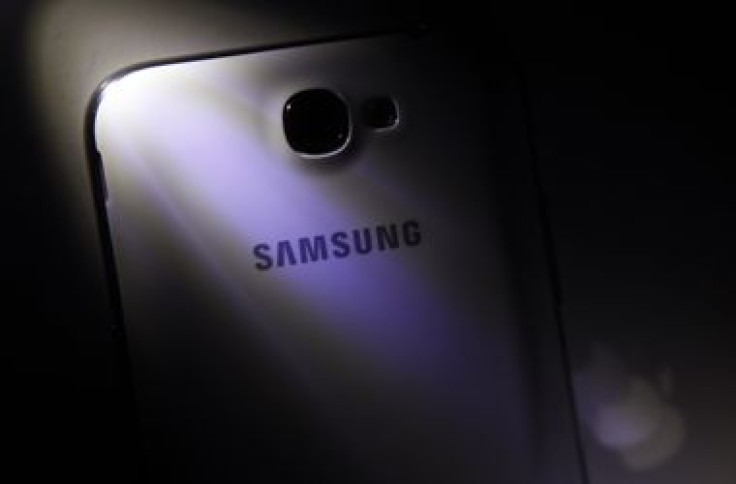 Though the Samsung Unpacked event where the Samsung Galaxy Note 3 will likely be unveiled is now confirmed for Sept. 4, rumors about the device continue to circulate. The latest reports suggest that the upcoming device will release to the UK market starting in late September.
Sources recently divulged the news to Geeky Gadgets; however, most already assumed that the Samsung Galaxy Note 3 would release between late September and October even when its Sept. 4 unveiling date was still a rumor.
Samsung's Galaxy Note release history has made it fairly easy to predict the release schedule for the Galaxy Note 3. The previous Galaxy Note devices similarly unveiled at or around IFA Expo in the late summer, and they all also released about one month after their unveilings. The original Galaxy Note was announced at IFA 2011 in September and released in October, while the Samsung Galaxy Note 2 was announced at the Berlin Radio Show in late August 2012, which took place just before the opening of that year's IFA event, and released in late September.
Despite Samsung being quite secretive about the details of its devices until after their release dates, the Korean manufacturer tends to be quite transparent when it comes to hints and traditions. Consider the "Note the date" teaser the Samsung sent out within its invitations for its Unpacked event. Similarly are other flagships, such as its Samsung Galaxy S series, released consecutively around May. The teaser for the Samsung Galaxy S4 was "Be ready 4," which couldn't make Samsung look any more obvious in its intentions.
If the UK can expect the Samsung Galaxy Note 3 to release in late September, U.S. customers will likely see a release date around the same time. Some rumors suggest we can expect the Galaxy Note 3 to be powered by the AT&T, Sprint, Verizon and T-Mobile networks. These speculations, of course, remain unconfirmed; however, in the U.S. we may see a staggered release date schedule for the Galaxy Note 3 on various carriers with AT&T and Sprint likely getting the device first, followed by T-Mobile, then finally Verizon.
In addition to release date hints, rumors appear to be now accepting a 5.7-inch display, a Qualcomm Snapdragon 800 processor and a 13-megapixel camera as general specs for the Samsung Galaxy Note 3.
"Samsung Unpacked 2013: Episode 2," where the Galaxy Note 3 is expected to be unveiled, will take place in Berlin as was heavily predicted; the event will precede the 2013 IFA Expo taking place in Berlin from Sept. 6 to 11. The event will begin at 7 p.m. CST, 1 p.m. EST and will also be accompanied by a YouTube live stream as well as a "live broadcasting event and first hands-on experience," which will take place in New York's Times Square.
Do you think the Samsung Galaxy Note 3 will actually release in late September? Let us know in the comments below.
Follow me on Twitter @FionnaatIBT.
© Copyright IBTimes 2023. All rights reserved.