Samsung Galaxy Note 7 Debacle To Cost Company Over $5 Billion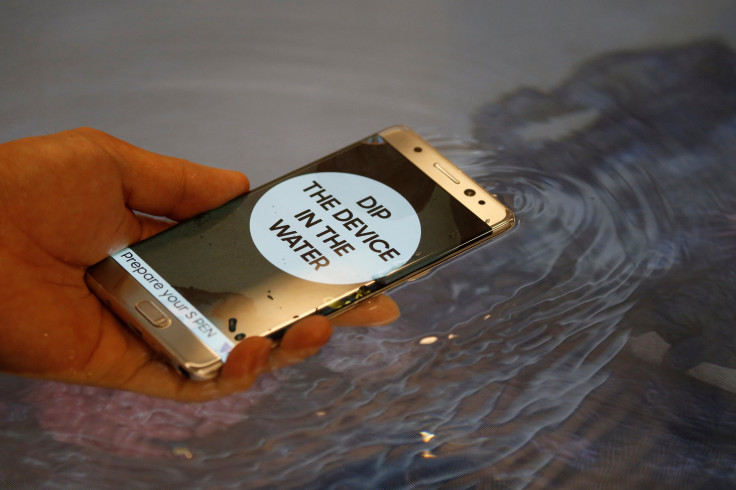 Samsung announced Friday that the discontinuation of the Galaxy Note 7 smartphone will cost the company roughly $3 billion in the current and the next quarter. This, coupled with an earlier loss estimate of $2.3 billion in the third quarter, brings the total losses accrued due to the crisis to roughly $5.3 billion.
"Moving forward, Samsung Electronics plans to normalize its mobile business by expanding sales of flagship models such as the Galaxy S7 and Galaxy S7 edge," the company said in a statement. "Additionally, the company will focus on enhancing product safety for consumers by making significant changes in its quality assurance processes."
The Galaxy S8 — the next phone in the S series — is expected to come out early next year.
"What's important is whether the flagship S7 can fill the gap left by the Note 7, and how much trust Samsung can regain from consumers by the time the S8 comes out," Park Jung-hoon, a fund manager at HDC Asset Management, told Reuters.
In September, after reports emerged that the devices' batteries were exploding, Samsung recalled roughly 2.5 million phones. However, even the replacement devices issued with different batteries reportedly began catching fire, forcing the company to stop their sale.
On Wednesday — a day after it permanently halted the production of its Galaxy Note 7 smartphones — Samsung announced that it was slashing its third-quarter profit forecast by a third. The company now expects a profit of 5.2 trillion won ($4.6 billion) in the July-September quarter, down from 7.8 trillion won it forecast last week.
"The sales impact on other models remains unclear," Kim Sung-soo, a fund manager at LS Asset Management, which owns Samsung shares, told Reuters. "The end of the premium model will damage Samsung's brand, and hurt demand for its other models. It is difficult to measure such impact."
According to an analyst cited by the Wall Street Journal, however, the negative impact of the Note 7 fiasco is likely to be short-lived, primarily because of the absence of a high-end Android smartphone alternative in the market.
Samsung's shares on Korea Exchange have dropped 7.6 percent this week. However, on Friday, the company's shares were up 1.6 percent during afternoon trade.
© Copyright IBTimes 2023. All rights reserved.