Samsung Galaxy Note 7 Specs May Include Smaller Battery For Release Date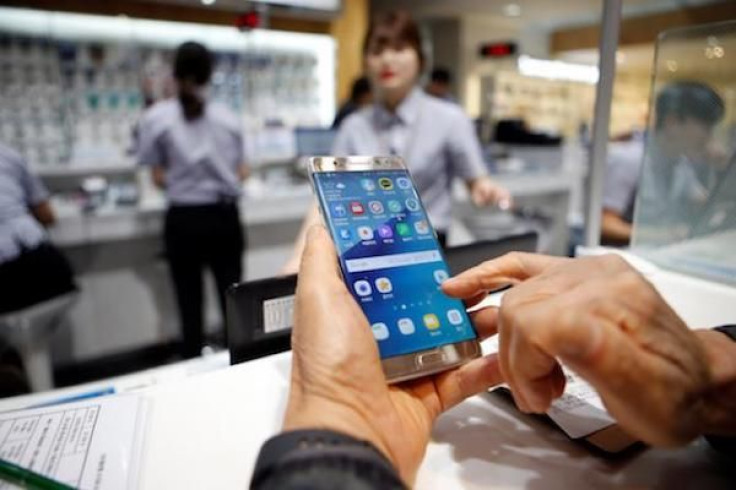 The Samsung Galaxy Note 7 is expected to feature a 3,200mAh battery when it releases back to the market as a refurbished model, according to the SamsungVN. The Vietnamese tech blog shared Friday, photos of the Galaxy Note 7 running the latest Android 7.0 Nougat and with a slightly lower battery capacity than the handset had when it was new to the market.
Samsung has confirmed it will once again sell the Galaxy Note 7, but reports have long indicated the manufacturer might include a less powerful battery. Since the core defect on the Galaxy Note 7 was its battery, Samsung would be unable to use the old 3,500mAh batteries already in the devices for the refurbished handsets.
A secondary issue with the Galaxy Note 7 was the batteries were too large to fit safely within the handset. Lower capacity batteries would also likely be smaller and have an easier fit in Galaxy Note 7 handsets.
Samsung has not indicated where or when the refurbished Galaxy Note 7 models will be available; however, it is certain they will not be sold in the U.S.
SamMobile also notes Samsung may have to acquire government permission to sell the Galaxy Note 7 in certain markets. During its recall and ultimate discontinuation, Galaxy Note 7 handsets were banned from several airlines across the globe.
Samsung recently announced its latest Galaxy S8 smartphone, which will hit markets April 21. The manufacturer has equipped a larger Galaxy S8 Plus model with a 3,500mAh battery. While Samsung has not divulged such details, possible battery suppliers for the Galaxy S8 include Sony and LG.
Prior reports indicate Samsung has decided refrain from using batteries from its own Samsung SDI brand as well as Amperex Technology Limited, which both supplied components for the Galaxy Note 7.
Rumors have also started trickling in for the Galaxy Note 8 smartphone, which is expected to release in late 2017. While there are several murmurs about possible features for the Galaxy Note 8, there is no word on what kind of battery the device might hold.
© Copyright IBTimes 2023. All rights reserved.