Samsung Galaxy Note 8 Leaks Show Specs Similar To Galaxy S8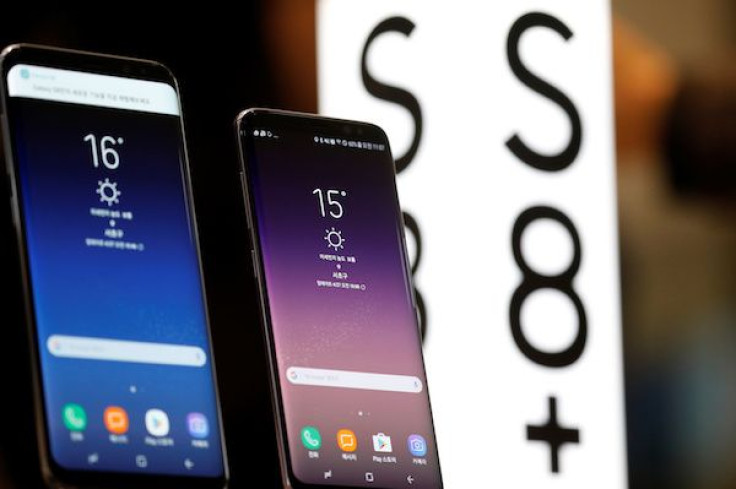 New leaks and renders have surfaced, giving an idea of what the upcoming Galaxy Note 8 smartphone might look like. One leak, which was shared on the Weibo social media platform shows possible front panel components for the Galaxy Note 8. Another render, shared on Twitter, shows the possible Galaxy Note 8 design, which largely looks like a Galaxy Note 7 with the infinity screen of a Galaxy S8.
Samsung began committing to a new, sleeker form factor for its premium smartphones, starting with the Galaxy Note 7. Unlike the flat display Galaxy Note 5 or the Galaxy S6 Edge, which featured wider curves, the Galaxy Note 7 introduced a more shallow curve to maximize screen real estate. After the 2016 phablet, which will remain ironic and notorious for some time, Samsung has opted to give all of its flagship devices a dual-edge curved design, for the foreseeable future.
Read: 4 Reasons Android O Won't Ship On Samsung Galaxy Note 8
In terms of external characteristics, the Galaxy Note 8 is expected to feature a 6.3-inch display, which would make it ever so slightly larger than the Galaxy S8 Plus. The smartphone would also include Samsung's signature S-Pen stylus as a differentiating feature. Outside of the writing component, there is a great possibility the Galaxy Note 8 won't look much different than the Galaxy S8 Plus unless Samsung introduces new color options. The Galaxy S8 and S8 Plus brought to market the Orchid Gray color option, while other options, such as Coral Blue and Maple Gold have been relegated, only to specific markets.
The Galaxy Note 8 may also feature its fingerprint scanner on its back panel, making it even more like the Galaxy S8 and S8 Plus. Samsung was expected to introduce an on-screen fingerprint scanner to complement its on-screen home button and infinity display. However, reports indicate the manufacturer likely opted out on the feature again (it was also rumored for the Galaxy S8) due to time constraints.
Read: Samsung Galaxy Note 8 August Release Date Backed Up After Phone Specs Rumors
The Galaxy Note 8 may be unveiled as early as August, but many reports suggest Samsung may return to an IFA launch for its phablet. This would peg release around September. Other rumored specs include a 13-megapixel dual-lens camera system, Qualcomm Snapdragon 836 chip, and Android 7.1.1 Nougat.
© Copyright IBTimes 2023. All rights reserved.