Samsung Galaxy Note 8 Release Date Now Pegged For Aug. 20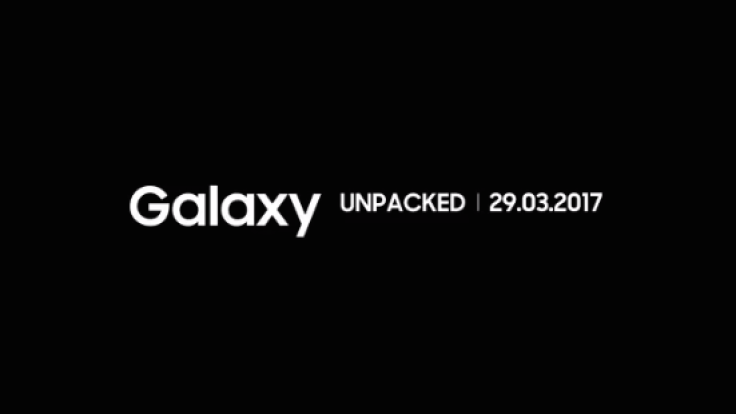 Amid a string of reports on the Galaxy Note 8 release date, a new claim from ETNews suggests the device may be announced Aug. 20 at an Unpacked event in New York City and released to the market the following week.
While Samsung has not yet confirmed a release date for the premium flagship, a preliminary buzz started when The Korea Herald reported that the device may be released during the third or fourth week of August. The claim seems plausible, considering Samsung released the Galaxy Note 7 and Galaxy Note 5 in the August timeframe and has made no real indication that it plans to change its release strategy for the Galaxy Note 8.
Read: Samsung Galaxy Note 8 Rumored To Be Announced On Aug. 26 In NYC
Samsung shifted from hosting launch events during the IFA tech conference in early September to standalone Unpacked events in August. This strategy separated the Galaxy Note launch from the pack of other late-year smartphone releases, which includes new devices from Apple, Google, LG, and others. However, Samsung may still be wary about rushing the unveiling and release of its new smartphone after a similar strategy led to the ultimate demise of the Galaxy Note 7.
Another recent report from Naver suggested the Galaxy Note 8 may be announced Aug. 26. However, this date seems unlikely because it's not a weekday. Therefore, an Aug. 20 launch also seems implausible considering it's a Sunday.
Most smartphone companies, including Samsung, choose a weekday to host flagship launch events unless the event is attached to a tech conference, such a Mobile World Congress. The International Business Times noted Tuesday that to date there has been no Galaxy Note launch event hosted on a weekend.
Read: Samsung Galaxy Note 8 Release Date Likely Not Aug. 26; Here's Why
Reports also suggest that Samsung has had to cancel its embedded fingerprint scanner feature for the Galaxy Note 8 in order to get the device out on time. The manufacturer may be having trouble integrating the fingerprint scanner into the display in a uniform manner. Several sources suggest the area, which hosts the fingerprint scanner appears brighter than the rest of the display.
Samsung was originally expected to introduce the in-display fingerprint sensor on the Galaxy S8, but now the feature might be delayed once more until the Galaxy S9. However, the Galaxy Note 8 is still expected to include a dual-lens camera as one of its standout features. Design wise the smartphone may be similar to the Galaxy S8 and Galaxy S8 Plus, with the addition of moderate hardware upgrades and Android 7.1.1 Nougat.
© Copyright IBTimes 2023. All rights reserved.