Samsung Galaxy Note 8 Phone May Release With In-Display Fingerprint Sensor Delays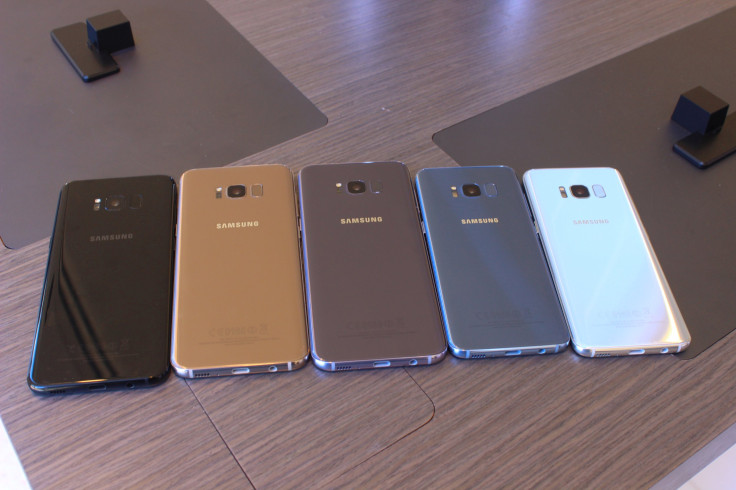 Samsung may be struggling with its in-display fingerprint sensor technology and may have to postpone the feature once again. The upcoming Galaxy Note 8 was expected to introduce the feature for its summer launch, but recent reports indicate Samsung is having trouble maintaining an even brightness throughout the display.
An industry insider claims Samsung has been unable to resolve an issue where the fingerprint sensor area presents brighter than the rest of the display. The manufacturer may not have enough time to fix the problem before the Galaxy Note 8 launch, which may take place during the third week of August.
Read: Samsung Galaxy Note 8 Leaks Show Specs Similar To Galaxy S8
Several rumors already indicate that Samsung has opted for a rear-facing fingerprint scanner for the Galaxy Note 8, similar to what is featured on the Galaxy S8. The S8 was originally expected to introduce the in-display fingerprint sensor, alongside its infinity display and virtual home button. However, Samsung changed direction last minute without a clear explanation. Perhaps these display issues began during the Galaxy S8 development and have persisted throughout the Galaxy Note 8 development. Sources have not confirmed.
If true, it is possible Samsung may not introduce its in-display fingerprint sensor until the next Galaxy S device launches in early-2018. Reports also indicate other smartphone makers, such as Vivo and Apple could beat Samsung to market with display embedded fingerprint sensors of their own. The iPhone 8, in particular, is expected to feature an edge-to-edge display and a virtual home button, much like the Galaxy S8.
While Galaxy Note 8 rumors predict a fairly interesting device, Samsung does not have a lot of room for error. The device's release must be executed flawlessly in order to quell any residual fallout from the Galaxy Note 7.
Read: Galaxy Note 8 In-Display Fingerprint Scanner Won't Be Included
Reports uncovered that Samsung rushing Galaxy Note 7 development led to production flaws, which caused the 2016 flagship phablet to be discontinued. While the Galaxy S8 has proven safe since its April 2017 launch, Samsung's real test is in fact that Galaxy Note 8. The manufacturer is likely better off perfecting its embedded fingerprint scanner technology than aiming to get it to market first.
Samsung has collaborated with Synaptics for use of its optical fingerprint scanner, which can be embedded within the display of a smartphone. Synaptics' technology allows for the fingerprint scanner to be in a localized area on the screen; however, the biometrics company already has plans create fingerprint sensors that can be read from any area of a smartphone display. There is no word on whether rival manufacturers will also have a fixed fingerprint scanner or an all-screen fingerprint sensor.
Other smartphone makers expected to soon release devices with in-display fingerprint sensors include Xiaomi and Huawei; however, those devices may not release until early 2018.
© Copyright IBTimes 2023. All rights reserved.