Samsung Galaxy S10 Code May Hint At 5G Galaxy Note 10 In Development
The Samsung Galaxy S10 kernel source code may have hint that the Galaxy Note 10 will have a 5G feature. Samsung has been steadily working on introducing 5G to all its users, and this feature is expected to be fully adopted by 2020. Here's what we know about this development.
According to Twitter user and tipster Ice Universe, the Galaxy Note 10 has been given the codename "davinci." Following up on this leak, Xda-developers extracted some data from the recently uploaded kernel source code of Exynos Galaxy S10e, S10, and S10+ from Samsung. They reportedly explored the code and found a "davinci" code tagged with a 5G next to it.
Potentially, this finding could confirm that the upcoming Galaxy Note 10 will be one of 5G devices Samsung will release soon.
Samsung has yet to release any solid hardware update and release date information about the Galaxy Note 10. Its speculated release date is said to be around August to September this year.
For now, we'll have to wait for Samsung to announce more details about the Galaxy Note 10.
However, Samsung has officially announced on their site that it is actively pushing to set up their 5G network foundations in some countries by 2020. This news could mean that the Samsung Galaxy Note 10 will be launched soon or at least be unveiled this year if Samsung plans to focus on 5G-capable technology.
Samsung is also focusing their efforts in the foldable smartphone race. While Samsung cannot be the pioneer of the technology as Royole was the first to release their foldable display device, Flexpai, Samsung still has a chance to claim the top spot as the Flexpai isn't considered to be a good example of the technology.
Huawei may also join the competition as it seems to be working on its own foldable display smartphone, while the rest of the Android smartphone market is also racing to push out their own versions.
Samsung could have a strong lineup in the coming months as the developer is not only working on the latest hardware technology, but also on the best network connection for smartphones too.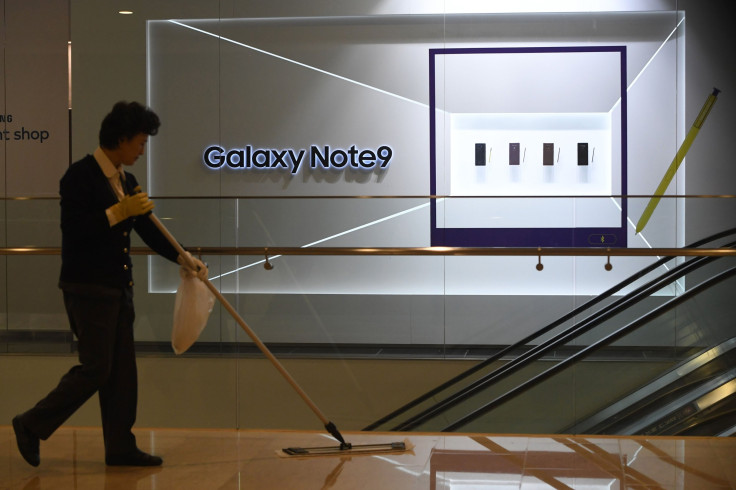 © Copyright IBTimes 2023. All rights reserved.