Samsung Galaxy S7 Hands-On: The VR Smartphone Is Here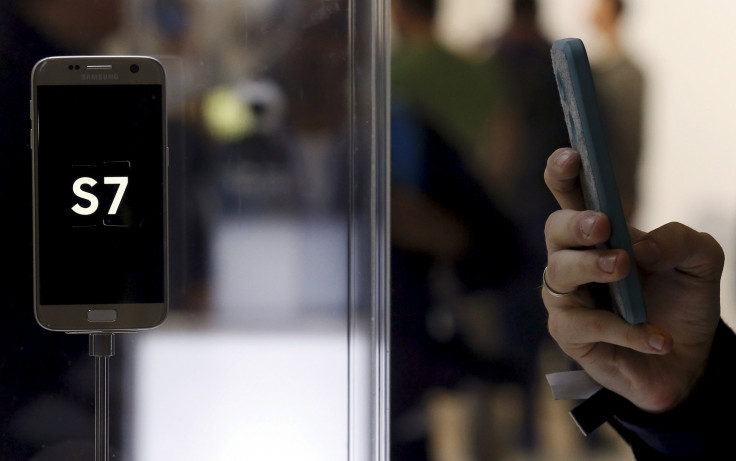 BARCELONA, Spain — Samsung needs the Galaxy S7 to be a success. Having sustained a decline in smartphone market share over the last 18 months, the company is hoping 2016 will see a return to form, and the Galaxy S7 — and the curved-screen Galaxy S7 Edge — is poised to lead that charge. If that does happen, it won't be because of better screens, improved battery life or faster processors; it will be because of virtual reality.
As Facebook CEO Mark Zuckerberg said on stage at Mobile World Congress Sunday, Samsung offers the best mobile VR experience with its Gear VR headset combined with its premium smartphones. The Galaxy S7 promises to take that to a new level, working with a new 360-degree camera that will allow users to create VR content as well as consume it, directly on their new smartphones.
Carolina Milanesi, head of research at Kantar Worldpanel ComTech, told International Business Times that upgrading was a "no brainer" for owners of one of Samsung's older Galaxy smartphones, but that the only reason to upgrade from last year's Galaxy S6 or Galaxy S6 edge is VR.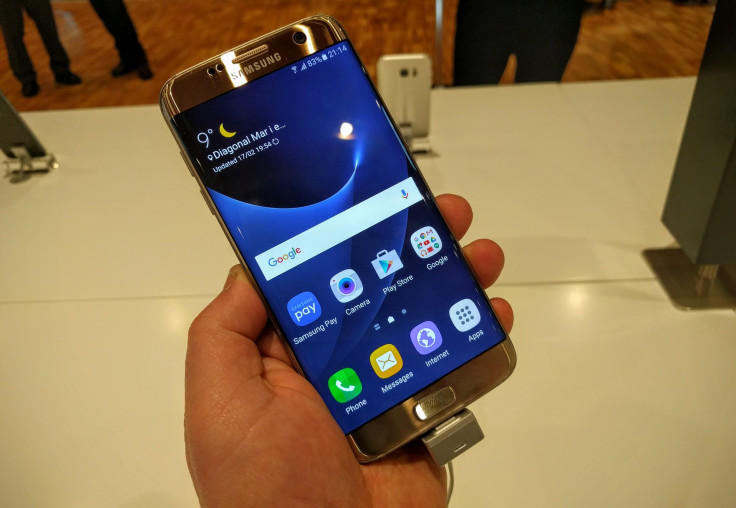 That's because the Galaxy S7 and Galaxy S7 Edge look almost identical to last year's offerings. Both phones have shaved millimetre off their profiles and grams off their weight, but from a distance the difference is negligible. Don't get me wrong, both phones look and feel great, and Samsung's engineers have worked wonders to slim down the phones' footprints even further while waterproofing them and adding back in the expandable storage absent from the Galaxy S6 models.
The big change is that the Galaxy S7 Edge sees the screen size increase from 5.1-inch to 5.5-inch which is closer to the company's Galaxy S6 edge+ smartphone that had a 5.7-inch screen. For me, this size is a great compromise and despite it being significantly bigger, I didn't find it difficult to use one-handed, which is partly down to the ergonomics of the curved screen.
The screens retain the super high resolution (1440 x 2560 pixels) of last year's models, which make them perfect for use with the Gear VR (which was released last November but was designed to work with these new smartphones).
Also aiding the VR push will be the use of the latest smartphone chips. The company is using both its own Exynos 8890 chipset and Qualcomm's Snapdragon 820 chipset; the version you get depends on where you buy your phone. Navigating around the S7's interface was as smooth as you would expect from such powerful devices, but the real test comes when powering apps like VR, and here there was no noticeable slow down even when previewing the almost-4K video stream from the Gear 360 camera.
Elsewhere, Samsung has improved the already excellent camera on the S7 smartphones, promising faster auto-focus and better low light photography. In the well lit display room at Mobile World Congress, it was hard to judge the latter claim, but the auto-focus was very impressive and certainly looks to be improved from last year — though I don't think it's enough for someone to upgrade to the Galaxy S7 on its own.
Samsung has also added a much larger battery to both smartphones which should help improve the so-so battery life on last year's models. But the company has decided to stick with microUSB for data transfer and charging rather than the USB-C standard, which a lot of other manufacturers are using in 2016 — though considering how prolific those chargers are, that may be a good thing.
As smartphones get better, the reasons to trade in your year-old device and buy a new one diminish. Incremental improvements in battery life, processor speeds and camera technology are no longer enough. Luckily for Samsung it has VR.
Samsung spotted the potential for mobile VR before any other smartphone manufacturer and the Galaxy S7 is the first of its devices which has been clearly launched as a VR device. It is the only smartphone which will work with the Gear 360 camera when it launches and those who preorder the Galaxy S7 will get a free Gear VR headset.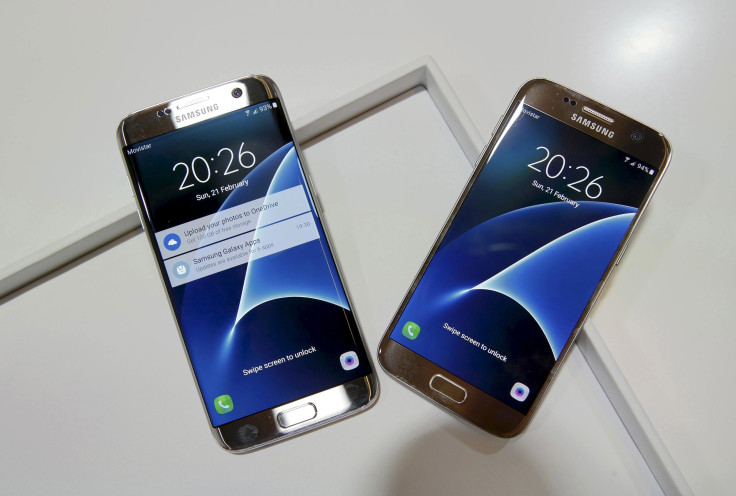 Having Mark Zuckerberg tell the world that Samsung is the best at mobile VR only reinforces the message and will spread the appeal of VR to those who until now may have not considered it. Samsung also spoke a lot about the new gaming credentials of the Galaxy S7 during the launch and this is another part of its VR strategy, with gaming seen to be among the main drivers of virtual reality uptake.
The Galaxy S7 and Galaxy S7 edge are premium smartphones which will match anything else launched in 2016 and with its heavy VR links, the company will be hoping that these new phones will help buoy its flagging sales.
The Galaxy S7 and Galaxy S7 edge are available for preorder now and will go on sale on 11 March in the U.S.
© Copyright IBTimes 2023. All rights reserved.
FOLLOW MORE IBT NEWS ON THE BELOW CHANNELS