Samsung Galaxy X Flexible Phone: Specs, Features And Expected Release Date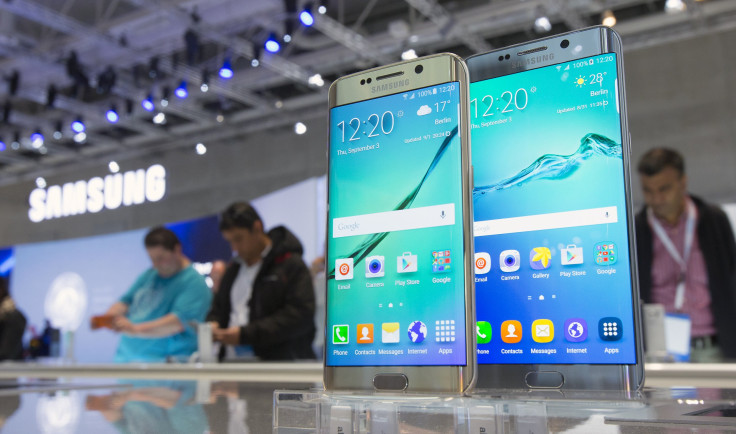 Samsung showcased its flexible display technology for the first time in 2013. And since then there have been speculation and anticipation about the company releasing a flexible display phone.
The company might finally come out with one this year — the Samsung Galaxy X rumors started buzzing early this month after the company filed a patent describing a foldable display with a mechanical hinge in the middle.
Here's what you need to know about the device:
Foldable Display: The most anticipated feature of the Samsung Galaxy X is of course, its display. It is expected to fold inwards, with a mechanical hinge in the middle that will also serve as a display. When stretched out, according to the company's patent filed on Jan. 31, the two displays and the mechanical hinge would merge to form one single 7-inch display. The Samsung Galaxy X's display would give the user both smartphone and tablet functionality rolled into one device.
10nm processor: Naturally, since the device would comprise of three different screens, it will need more processing power. The existing 14nm processors, therefore, might not make the cut. Samsung is expected to endow the device with its 10nm FinFET technology, which is expected to provide the device with better performance and battery life.
6GB RAM: The Samsung Galaxy X is expected to be a high-end, expensive device, capable of heavy gaming. In fact, gamers could actually use the built-in sensors of the foldable display more than regular users. To be capable of such usage, the Galaxy X is expected to come with 6GB RAM, up from 4GB RAM on Samsung's current flagship devices.
Dual camera: Samsung is expected to follow the dual rear camera trend. The Samsung Galaxy X might have the same camera as the Galaxy S8 combining a 12-megapixel sensor with a 13-megapixel secondary sensor that will create a better depth of field in photos.
Wearable convertibility: Samsung could come out with two versions of the device. While the company's patent for a foldable display has already surfaced, rumors are rife that the tech giant could also put out a flexible-display device, something akin to what it had showcased at CES 2013, as seen in the video below.
Price and availability
The device is expected to be showcased at the Mobile World Congress later this month and could be available by the end of 2017.
Since producing foldable phones is an expensive endeavor, the device is expected to be priced above $1,000, especially since its non-foldable sibling, the Samsung Galaxy S8, is expected to be priced at $899.
© Copyright IBTimes 2023. All rights reserved.