Samsung Gear S3 Software Update Reportedly Causes Battery To Drain Fast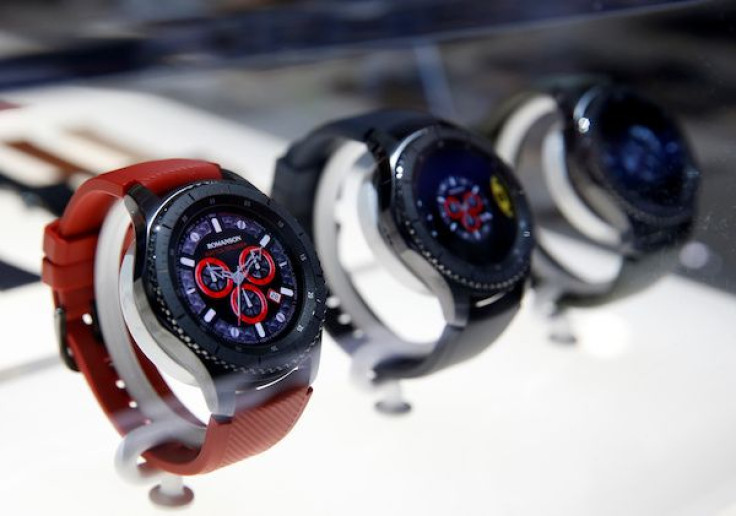 Samsung Gear S3's battery is draining fast, and owners are blaming the latest Tizen OS update that was rolled out less than two weeks ago. Users are also complaining about a problem with customized watch faces since updating their smartwatches.
SamMobile recently received complaints from Gear S3 owners about the issues they noticed upon installing Tizen 3.0 OS. A number of users have come forward to report that the battery life of their wearable has taken a significant hit since the new update arrived.
Other users voiced out their concern via Reddit. User Citizen02 stated that after downloading and installing the new Tizen OS update, the battery life of his smartwatch went from 2-3 days to about 8 hours only even when he barely used the device and the heart rate monitoring feature is completely turned off.
Another user with the handle shanghai-nobody shared that his unit now loses 50 percent of its battery life in just a day. This has led him to recharge the device every other day. "If I go for a run with GPS and Bluetooth headphones I can easily lose 50 percent in 30 minutes, which never happened in the past," the Redditor noted.
What's strange about the battery problem is it's not affecting all units, so it's a bit unclear if the update is really the one causing the issue or not. Affected owners have already reported the problem to Samsung, but the South Korea giant has yet to confirm that Tizen 3.0 is responsible for the shortened battery life of the Gear S3.
Apart from the battery issue, some Samsung Gear S3 Classic and Gear S3 Frontier users are also complaining about a bug that's preventing them from using customized watch faces. Fortunately, unlike the draining battery problem, this one can be fixed by a simple factory reset, according to Phone Arena.
Meanwhile, there also appears to be other serious problems with the latest update, since Reddit user Syntax_Attacks claims that he's been experiencing a lot of errors and issues lately. For example, when he tried to install an app from the store onto the watch from his Galaxy S8 Plus, it failed. Then, when he tried to directly download an app from the watch's store, the device shut down.
Syntax_Attacks also listed several issues he encountered these past few weeks. According to him, his smartwatch unit would shut down whenever he tried using Samsung Pay. He also noted that his paired Galaxy phone has been incessantly receiving a notification that says his "Gear S plugin has stopped working."
Samsung has yet to acknowledge any of the aforesaid issues. Hopefully, when it does, it will also assure fans that a new update with fixes for the problems is coming soon.
Early this year, Samsung said that it was making a number of major changes to the Tizen software at kernel level. Then, the company rolled out its major Tizen 3.0 update to its Gear S3 smartwatches last month. The release notes for the update indicated that big changes were made to many features of the device.
Here's the release notes for the Tizen 3.0 update as per ZDNet:
Samsung Connect: Monitor and manage smart devices with the Gear S3.
Gear VR controller: Control your Gear VR from your wrist.
PPT controller: Control your PowerPoint presentation with your Gear S3.
Samsung Health: This app has been updated with support for continuous HR monitoring and multi-workout widgets.
Contacts and Calendar: Enter new contacts and create events right from your Gear S3.
Bixby reminder: Support for Bixby reminders on your watch. Bixby Voice is not yet supported on the Gear S3 though.
Send SOS: This feature now includes your altitude for a more precise fix of your location if you are in trouble.
© Copyright IBTimes 2023. All rights reserved.
FOLLOW MORE IBT NEWS ON THE BELOW CHANNELS