Samsung Offers Galaxy Phone Sanitizing Service Amid COVID-19 Outbreak
KEY POINTS
The current coronavirus outbreak is causing a lot of worry among people
Health experts advise cleaning and sanitizing frequently touched items
Samsung offers a free phone sanitizing service for Galaxy smartphone users
The current 2019 Novel Coronavirus outbreak is causing a lot of people problems and concerns.
The U.S Centers for Disease Control and Prevention have reported that as of Thursday, March 12, a total of 1,215 confirmed cases have been recorded in the U.S., all of these spread throughout 42 states and the District of Columbia.
The World Health Organization, on the other hand, reported that as of March 12, a total of 125,048 confirmed cases have been recorded around the world, 44,067 of which are outside China. That said, people everywhere are advised to take precautionary measures to avoid being infected by the virus.
One of the things that people can do to avoid contracting the disease and spreading the virus, per the CDC, is to clean and sanitize the things they frequently hold. COVID-19 can be spread by touching infected surfaces with the hands, then touching one's mouth, eyes and nose using that infected hand.
Smartphones are among those items that need to be frequently cleaned and sanitized due to the fact that users tend to hold them frequently. Users, however, simply cannot dunk their handsets in water or pour disinfectants on them because doing these can destroy or at least damage their devices. There has got to be a better way.
Sanitizing service
Thankfully, Korean tech giant Samsung has announced (via Sammobile) that it is launching a "Galaxy Sanitizing Service" via official Samsung Service Centers and Samsung Experience Stores in select countries. The free service sanitizes Galaxy phones using UV-C light, which is deemed safe for the phones as well as the Galaxy Buds and Galaxy Watch.
Samsung said UV-C light is able to sanitize the devices without subjecting them to cleaning using abrasives and harsh cleaners, which the company itself cautions against. The tech giant will use third-party UV-C sanitizers for the purpose, so that all who bring their Galaxy phones can be assured that their device will be safe to use.
The free service is currently available in 19 markets, including Argentina, Chile, Croatia, Denmark, Finland, Japan, Republic of Korea, Malaysia, New Zealand, Norway, Pakistan, Peru, Poland, Russia, Spain, Sweden, United States, Ukraine and Vietnam.
Samsung is also planning to expand the service to other markets, including Australia, Austria, Canada, Czechia, France, Greece, Hong Kong, Hungary, India, Indonesia, Israel, Italy, Jordan, Kazakhstan, Latvia, Mexico, the Netherlands, Panama, the Philippines, Romania, Singapore, Taiwan, Thailand, the United Arab Emirates and the United Kingdom.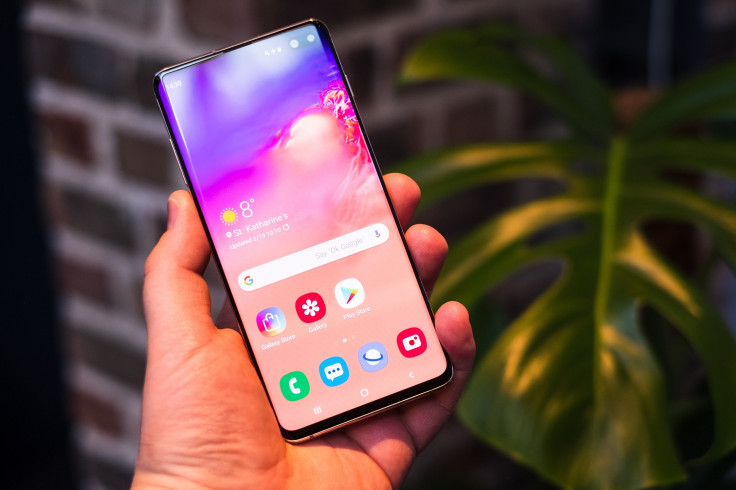 © Copyright IBTimes 2023. All rights reserved.
FOLLOW MORE IBT NEWS ON THE BELOW CHANNELS