Samsung VR Rumors: Exynos-Based VR Headset Showed To Limited Gathering At MWC 2017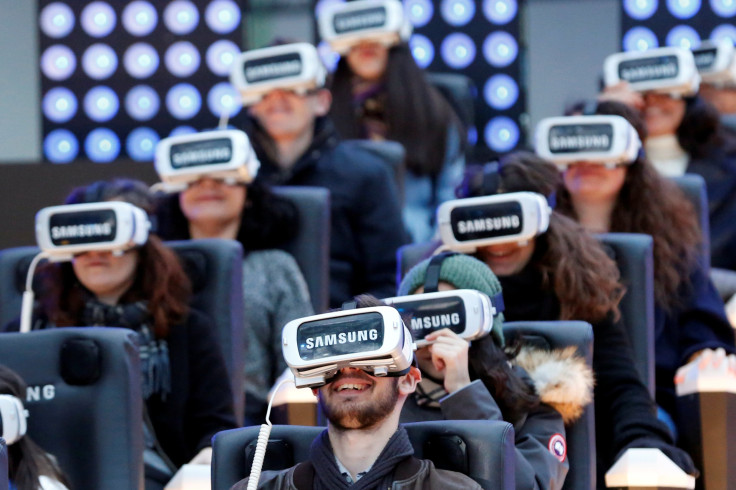 Samsung already sells it Gear VR headset developed in partnership with Oculus, but it seems that the company might have something else up its sleeves. PCWorld reported Wednesday that the company secretly showed off a standalone VR headset at the Mobile World Congress.
The interesting feature of the headset, which could probably be the next generation of the Gear VR, is that it does not need a smartphone to be slotted inside the device to function. According to the PCWorld report, the headset runs on the company's new Exynos 9 processor, which was revealed last Wednesday. The processor will be featured on a variant of the company's upcoming smartphone, the Galaxy S8.
The possibility that the device could come out in the near future is still far, since Samsung has regularly showcased such technologies, but it has taken much longer to release an actual product. A good example is the flexible phone concept the company showed off in 2013. Yet, a flexible Samsung Galaxy X phone is still just rumored to come out in 2017.
The Exynos 9 has a quad-core processor architecture comprising of four Cortex A53 cores and supports 4K video playback at 120 frames per second. It also has some features that could come in handy for the rumored standalone VR headset such as motion sensors and computer vision.
If Samsung does indeed go for an Exynos-powered VR headset, this would be first time the processor would power devices other than the company's smartphones. This could also make the processors attractive to third parties and Samsung could, in the future, give competition to processor makers like Qualcomm, MediaTek and Nvidia.
Samsung currently has a collaboration with Qualcomm, which is producing 10nm processors for its Galaxy S8 using the company's FinFET technology.
© Copyright IBTimes 2023. All rights reserved.