Sanders Will Never Stop Running For President: Bernie Gets A Book Deal After Clinton Endorsement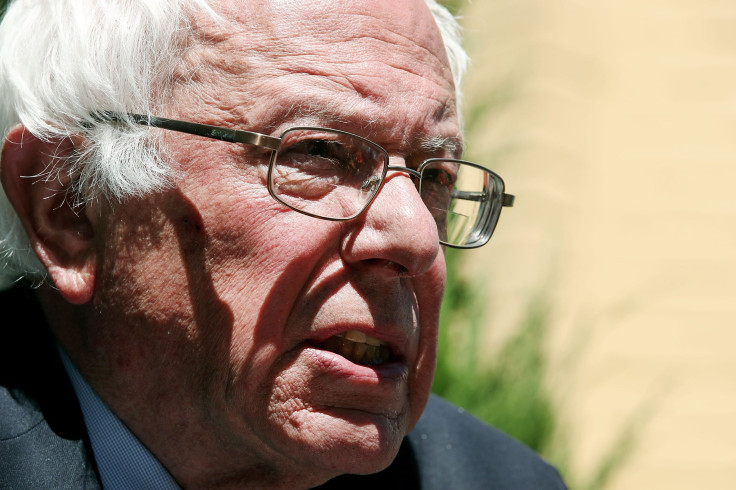 Vermont Sen. Bernie Sanders, after a long and grueling primary season, stood behind a podium in Portsmouth, New Hampshire, Tuesday and endorsed his opponent, former Secretary of State Hillary Clinton.
"Secretary Clinton has won the Democratic nomination and I congratulate her for that," Sanders said.
Two days and two whole 24-hour news cycles later, Sanders is, well, still running for president. And, it was just announced that he'll be cashing in with a book deal about his time leading "the revolution" and challenging the big banks he promised he would break up.
The book is scheduled to be released on Nov. 15, about a week after the general election will choose the next U.S. president. It will be filled with policy ideas for the future of the country as well as his personal reflections on his Democratic primary run that yielded better-than-expected electoral results.
"Bernie Sanders quickly became the leader of the progressive movement within the Democratic Party," Thomas Dunne Books, the publishing agency that will print the book, said in a statement to the Associated Press. "Garnering over 13 million votes, winning 23 primaries and caucuses, and receiving more than 7 million individual donations to his cause, he energized the party as he fought for the average American with unrelenting energy and passion. (The book) will be an inside account of this extraordinary campaign, and will also provide a blueprint for future political action. Its message: the fight has just begun."
That has always been Sanders' stated intention. On the campaign trail he promised to bring together all of his supporters into a movement that would overwhelm the status quo and make the changes to the country that he forcefully outlined on the podium day after day in front of massive crowds.
But, as he starts writing the book up, one thing is clear: He's still running for president. Maybe he'll drop out after the convention later this month.
© Copyright IBTimes 2023. All rights reserved.