SAP Offers $3.4 Billion for SuccessFactors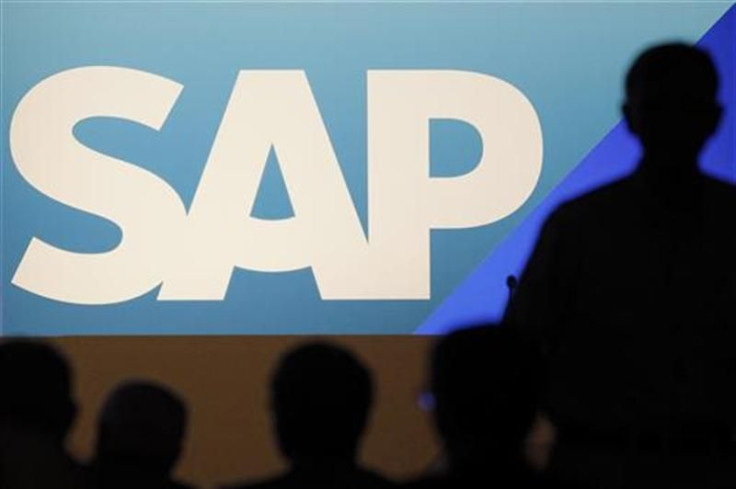 (Reuters) - Germany's SAP announced a $3.4 billion cash deal to buy U.S. web-based software company SuccessFactors, joining the scramble among technology firms to offer cloud-computing services to businesses.
SAP said on Saturday it would pay $40 per share for SuccessFactors, a premium of 52 percent over both its Friday closing price and the one-month volume-weighted average price, making it expensive for any rival bidder that might want to put in a counter bid.
SuccessFactors, which first went public at $10 a share four years ago, makes human resources software used by companies to review employee performance, It competes with Taleo Corp and Kenexa Corp.
The deal helps SAP catch up in cloud computing, a fast-growing field where data and processes are hosted remotely on the Web. Analysts have warned that the German company risked losing ground to U.S. rival Oracle Corp.
Oracle in October announced a $1.5 billion deal to buy cloud computing firm RightNow Technologies Inc, a rival of SAP. Salesforce.com pioneered cloud computing for companies and is still the market leader in the field.
Paul Hamerman, an analyst at technology research group Forrester, said SAP was paying a substantial premium to acquire SuccessFactors but its own cloud strategy had been lagging.
By acquiring SuccessFactors, SAP puts itself into a much stronger competitive position in human resources applications and reaffirms its commitment to software-as-a-service as a key business model, he said.
Forrester estimates the cloud computing market will grow from $40.7 billion in 2011 to more than $241 billion in 2020.
SAP has slowly begun to gain traction with its Business by Design software aimed at mid-sized companies. It reiterated on Saturday that it aims to have around 1,000 customers there by year-end.
While our growth remains primarily organic, where we can innovate faster with acquisitions, we take action. In this case, to become a cloud powerhouse, SAP co-CEO Bill McDermott told a hastily arranged conference call with journalists and analysts.
The move means SAP can beat its target of generating 20 billion euros ($26.9 billion) in revenue by 2015 while maintaining its 35 percent margin goal, company officials said.
The SuccessFactors deal is more about generating top-line growth than wringing out cost synergies, they said.
SuccessFactors will remain an independently run unit in the group. Its founder and Chief Executive Lars Dalgaard will run SAP's cloud business and is set to join SAP's executive board.
Dalgaard said the deal would accelerate SuccessFactors' roadmap by 10 years. It now has more than 3,500 customers and a total of 15 million paying users.
SAP said it would take a 1 billion euro ($1.34 billion) term loan to help fund the acquisition, which it said would be slightly dilutive to earnings per share next year and accretive thereafter. It was set to close in the first quarter of 2012.
SuccessFactors' operating margin jumped to 9 percent in the third quarter from zero a year earlier, and the company said it could not hire quickly enough to meet demand.
Its shares have gained 26 percent over the past three months, giving the company a market value of about $2.2 billion.
The company has said it expects its 2011 revenue to jump by about 59 percent but has not given a profit outlook.
JPMorgan Chase advised SAP on the deal, while Morgan Stanley advised SuccessFactors.
© Copyright Thomson Reuters 2023. All rights reserved.