Sarah Ferguson Praises Princesses Beatrice, Eugenie On Instagram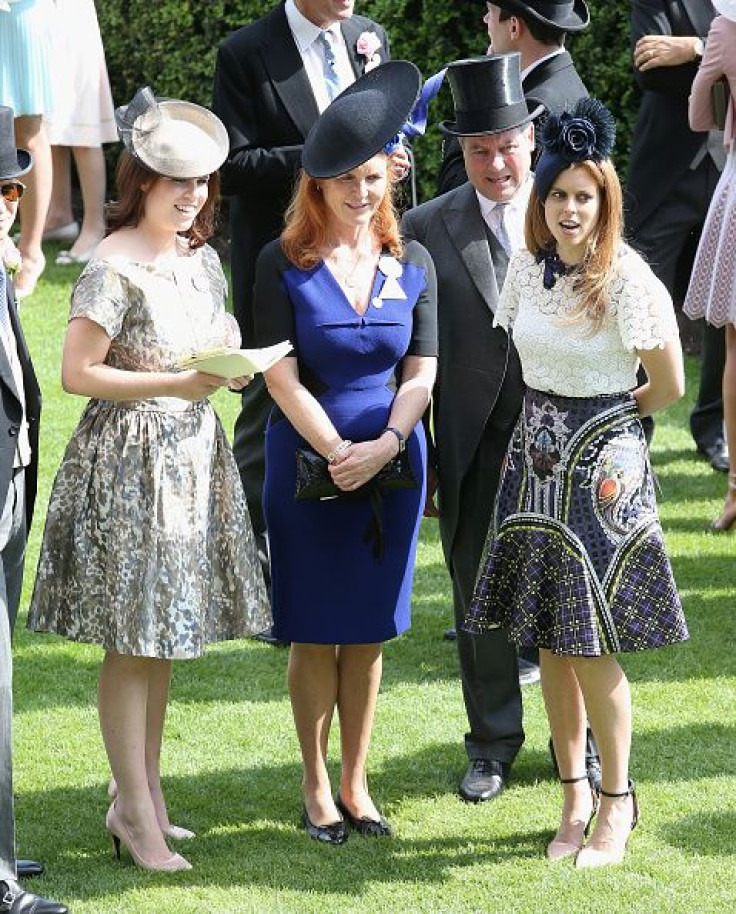 Sarah Ferguson praised her daughters, Princess Eugenie and Princess Beatrice, for their efforts to end slavery.
On Saturday, the Duchess of York took to Instagram and shared a snap of her daughters with Prince Andrew. "So proud of my girls Beatrice and Eugenie @unitednations HQ. Eugenie hosted a conference about ending slavery in New York @princesseugenie #theun #newyork #nyc #usa," she wrote in the caption.
This is not the first time that Ferguson praised her daughters on social media. Back in March, the duchess took to Twitter to acknowledge the two princesses' effort in supporting the WE Movement.
"Leading by example of unity and confidence, well done @yorkiebea and Eugenie @WEMovement #WeDayUk #weday," Ferguson wrote.
Ferguson's post featured a photo of Princess Eugenie and Princess Beatrice on stage. It includes a message that read: "Princess Beatrice & Princess Eugenie: '1. Never give up. 2. Find that tiny flame inside you that gives you the belief you can change the world. 3. You don't have to face anything alone.'"
In related news, Ferguson has received intense backlash from her followers after sharing a photo of the Marriott hotel and praising the luxury resort for its excellent service. A number questioned the timing of the said post and even questioned the duchess if she was paid for doing so.
"Wild fires killing scores only a few miles from here and all she can talk about is the luxury hotel...glad to see her judgement has improved," one follower commented.
"Why post this in the circumstances...? #badtaste #awkward," another follower commented.
In related news, Ferguson and Prince Andrew are working together for Princess Eugenie's royal wedding. The Duke and Duchess of York are reportedly planning the evening party of the upcoming event.
"Sarah and Andrew are helping to organise the evening party," a source said. "The plan is for a marquee to be set up in the grounds and dancing late into the night."
Princess Eugenie's royal wedding would be Ferguson's ticket to making a royal comeback. She is expected to be seated beside Prince Andrew at the event. However, Prince Philip may not approve of her attendance and "be forced to put on his best poker face."
© Copyright IBTimes 2023. All rights reserved.