Sarah Ferguson May Force Prince Philip's Best Poker Face At This Event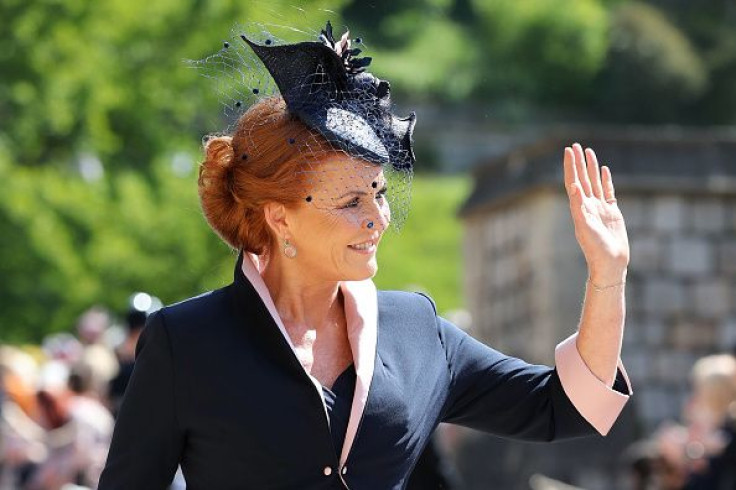 Sarah Ferguson's presence at Princess Eugenie's royal wedding will likely affect Prince Philip.
According to royal biographer Katie Nicholl, the Duchess of York will probably have a prized seat during her daughter's big day. Ferguson is expected to be seated beside her ex-husband, Prince Andrew.
During Prince Harry and Meghan Markle's royal wedding, Prince Andrew, Princess Eugenie and Princess Beatrice were seated at the front of the church. Meanwhile, Ferguson was relegated to a seat further back "presumably so that she was not in sight of Prince Philip."
According to Nicholl, "there is no lost love" between Prince Philip and Ferguson because sources say "the duke can't bear to be in the same room as Fergie." Thus, if the Duke of Edinburg attends Princess Eugenie's special day he "will be forced to put on his best poker face."
Unlike Prince Philip, the Queen has warmed up to Ferguson. Nicholl believes that the monarch respects the fact that Ferguson and Prince Andrew have remained friends following their divorce.
In fact, the Duchess of York and the Queen were seen together at the Royal Box on the fourth day of the Royal Ascot. They were photographed chatting and smiling. According to reports, Ferguson has attended the event with the Duke of York for four years already. However, she makes sure to keep a respectable distance from Queen Elizabeth II.
The royal family was reportedly furious at Ferguson after her photo scandal. The duchess was photographed in a scandalous scene with her financial advisor, John Bryan. Royal experts believed that it caused her divorce from Prince Andrew.
"She was famously photographed with her financial advisor and she was wearing a bikini in some garden in the south of France and he appeared to be sucking her toes," royal biographer Penny Juror said in the documentary. "She was at Balmoral when those photographs came out. The family came down for breakfast and there was Fergie in this shocking scene and that was the end."
In related news, the Duke and Duchess of York are very involved with the preparations and planning for Princess Eugenie's royal wedding. Although "it is very much Princess Eugenie and Jack's day, and they are leading the planning, Fergie is very involved," a palace source told People.
© Copyright IBTimes 2023. All rights reserved.