Princess Eugenie Shares Scoliosis Battle At WE Movement; Sarah Ferguson Praises Daughters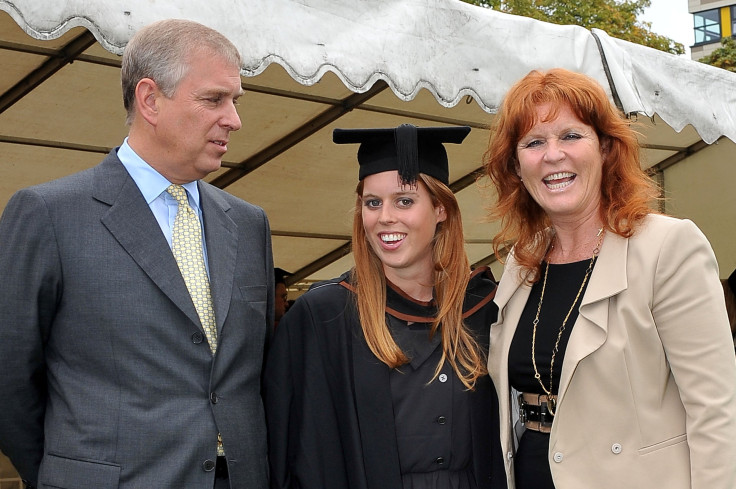 Princess Eugenie and Princess Beatrice joined the WE Movement.
On Wednesday, Sarah Ferguson's daughters joined the star-studded lineup for the event. Aside from Princess Beatrice and Princess Eugenie, Lily Collins, Holly Branson, Laura Whitmore, Katie Piper, Sophia Grace and more graced the event.
During the event, Princess Eugenie shared her battle with scoliosis. According to the bride-to-be, she was only 12 years old when she was diagnosed with the said illness. Thankfully, her sister, Princess Beatrice had been a great support to her. "When I was 12 I was diagnosed with, and treated for, scoliosis and I have lived with two 12 inch metal rods in my back," Princess Eugenie said.
According to the royal, things could have been more difficult, but her sister was there to encourage her not to be disheartened. She stressed that Princess Beatrice was there for her "no matter what."
"It could have impacted my life and stopped me from doing the things I love," Princess Eugenie continued. "You encouraged me not to get disheartened. Not to give up. To live fearlessly. Today, I am so lucky to get to work with and support other young women who are going through the same thing... To encourage them to not let their diagnosis win. To live fearlessly too."
Princesses Eugenie and Beatrice left their listeners with three important messages to take away. The royal sisters encouraged everyone to "never give up," "find that tiny flame inside you that gives you the belief that you can change the world" and "you don't have to face anything alone."
Ferguson was very proud and happy for what her daughter did. On Tuesday, the Duchess of York took to Twitter to praise her daughters Princess Beatrice and Princess Eugenie for joining the WE Movement. "Leading by example of unity and confidence, well done @yorkiebea and Eugenie @WEMovement #WeDayUk #weday," Ferguson wrote.
In related news, Princess Beatrice was spotted with James Williams in Los Angeles. The pair reportedly left a restaurant together. Williams was a former high-flying lawyer and fitness guru who works with celebrities like Floyd Mayweather.
Princess Beatrice and Williams' romantic relationship was not confirmed. In fact, his mom was surprised after seeing their photos together.
"I had quite a surprise," Patricia Williams told Daily Mail. "I can't really make any kind of comment until I've spoken to him and I haven't done that yet."
© Copyright IBTimes 2023. All rights reserved.