Sarah Ferguson Is Recovering After Operation Following Breast Cancer Diagnosis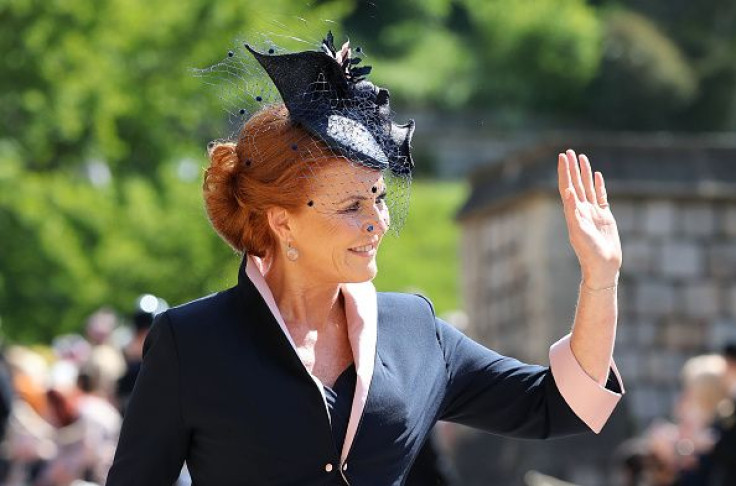 KEY POINTS
Sarah Ferguson underwent surgery at King Edward VII Hospital after being diagnosed with breast cancer
The Duchess of York's cancer was detected at a routine mammogram screening
Ferguson was told by doctors that the prognosis is good
Sarah Ferguson underwent surgery after being diagnosed with breast cancer.
The Duchess of York, 63, is recuperating with her family following the operation, her spokesman said in a statement to the BBC.
Ferguson's breast cancer was detected during a routine mammogram screening.
"She was advised she needed to undergo surgery which has taken place successfully," the spokesman said, adding that Ferguson was told by her doctors that the prognosis is good.
Prince Andrew's ex-wife was "receiving the best medical care and... is now recuperating with her family," he continued.
Ferguson underwent the procedure earlier this week at King Edward VII Hospital, a private clinic in central London which previously treated the late Queen Elizabeth II and other senior royals.
The Duchess of York left the clinic this weekend and returned home to Windsor, where she is recovering.
Ferguson is set to discuss her diagnosis in a pre-recorded interview for an episode of her "Tea Talk" podcast to be released Monday.
In the statement, which was also obtained by People, Ferguson's spokesman said the duchess is grateful to all those who helped her during her stay at the clinic.
"The Duchess wants to express her immense gratitude to all the medical staff who have supported her in recent days," the rep said. "She is also hugely thankful to the staff involved in the mammogram which identified her illness, which was otherwise symptom-free, and believes her experience underlines the importance of regular screening."
The news of Ferguson's diagnosis and surgery came two years after she opened up about her mental health.
In July 2021, the royal mom of two admitted that the cruel headlines calling her nicknames like "Duchess of Pork" and pitting her against Princess Diana when they were both part of the royal family took a toll on her.
"I had major mental health problems because of the trauma," she explained. "It's taken a great deal of work because I believed every word that the front pages told me. It was self-shame. I'm stratospherically sensitive."
Ferguson said she also spoke to her two daughters — Princess Beatrice and Princess Eugenie — and apologized to them for thinking she "destroyed myself."
"That is really dark," she continued. "I had to work hard on the self-sabotage to explain it."
Despite being constantly compared to Prince William and Prince Harry's mom, Ferguson said she and Princess Diana "loved each other with all our hearts" and opened up about their mental health struggles to each other. The late Princess of Wales even gave her a piece of advice.
"Diana and I both had our own mental health issues, and she and I used to talk. She said, 'Fergie, remember one thing: When you're at the top of the pedestal, it's so easy to fall off. And you're at the bottom. You just climb up,'" Ferguson shared. "We were positioned as saint and sinner. And the most important thing was to remain robust together, and we did, no matter what anyone wrote."
Princess Diana married King Charles in 1981. She introduced Ferguson to her brother-in-law, Prince Andrew. The Duke and Duchess of York tied the knot in 1986. Both couples split in 1992 and finalized their divorce in 1996.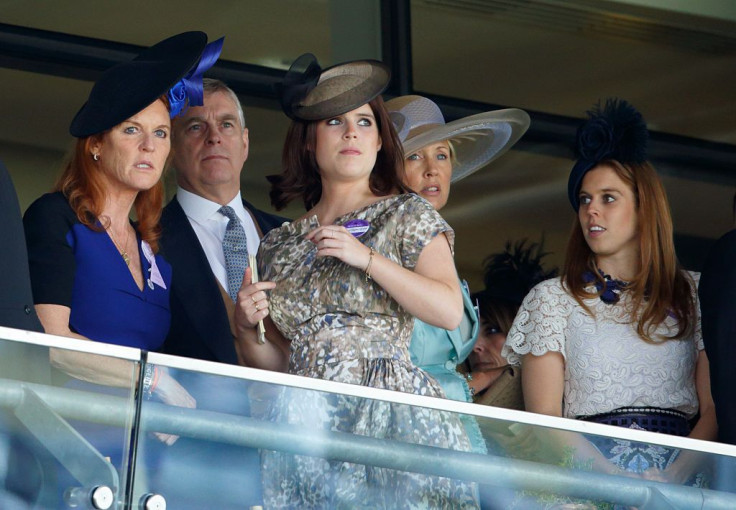 © Copyright IBTimes 2023. All rights reserved.