Prince Andrew Refuses To Leave Royal Lodge During Renovations Over Eviction Fears: Report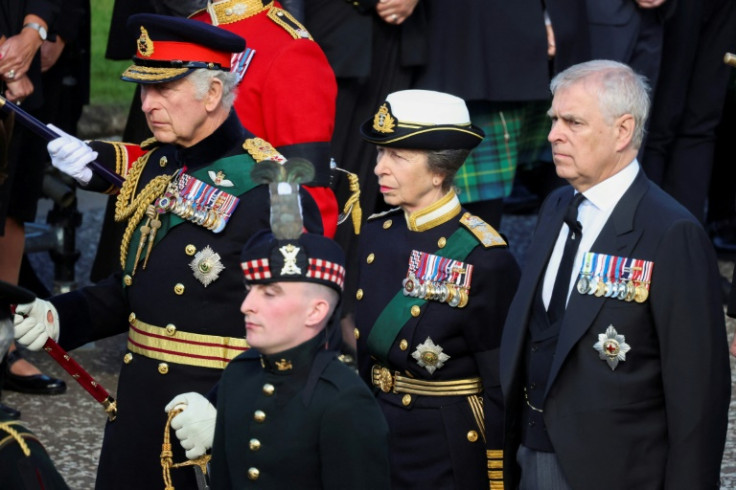 KEY POINTS
Prince Andrew hired builders to repair Royal Lodge but won't move out during the renovations, reports claim
The Duke of York reportedly fears that King Charles will seize the property if he leaves
Previous reports claimed King Charles offered Prince Andrew Frogmore Cottage so he would vacate Royal Lodge
Prince Andrew is still refusing to leave his U.K. residence, the Royal Lodge, according to reports.
The Duke of York has hired builders to repair the $46 million property, but even if work is underway, he won't move out due to his fear that he could potentially be evicted by King Charles if he temporarily leaves, Page Six reported. International Business Times could not independently verify the information.
According to the report, Prince Andrew, who stepped back from public duties in 2019 due to his connection to convicted sex offender Jeffrey Epstein, initially claimed that he couldn't afford to maintain the 30-room property with a swimming pool and tennis court after his older brother allegedly cut his $311,000 annual allowance.
King Charles allegedly hoped to use Prince Andrew's claim as an excuse to push him out in favor of someone who could afford to do the repair work, but the Duke of York now plans to use the money he inherited from their late mother, Queen Elizabeth II, to pay for the renovations, the report claimed.
"For now, Andrew has got one over his brother and we will see how long it lasts," an unnamed royal source told Page Six. "Work started on the Royal Lodge this month and will extend to the end of the summer. Andrew was advised that he should move out while work was undertaken because the house is virtually a building site, but he's refused because he's so terrified that the property might be seized in his absence."
King Charles had offered the five-bedroom Frogmore Cottage, where Prince Harry and Meghan Markle lived, to his younger brother, but Prince Andrew loaned the property to his daughter Princess Eugenie, according to the report.
"In the meantime, Harry and Meghan vacated Frogmore after being told they needed to leave to make way for Andrew, but he is refusing to go there, even though he was given the keys," the royal source claimed. "He's allowing Eugenie to stay there. She's just given birth to her second child so while she recovers and gets back on her feet, she's staying in Frogmore to be near her mum and dad."
A source also alleged to the Daily Mail that Prince Andrew is "reluctant" to leave his longtime home. which he shares with his ex-wife Sarah Ferguson, despite being told that staying there during renovations "could prove problematic."
"They originally wanted Andrew out of Royal Lodge so that the property could be renovated and prepared for new lodgers," the source claimed. "But he is adamant that, as he has so many years left to run on his lease and he spent millions from his own fortune doing up the place, he is not going to leave his home. He feels very strongly, perhaps with some justification, that they are moving the goalposts suddenly and it is hugely unfair."
"No one knows how it will be resolved but Andrew is insistent. It was clearly convenient for Harry and Meghan to leave Frogmore as they were paying for a property they don't really use. But Royal Lodge is Andrew's home," the insider added.
Buckingham Palace declined to comment on the matter, according to the outlet. But a second unnamed source told the Daily Mail that there was no need for Prince Andrew to move out.
Another unnamed insider told the Times of London that the Duke of York thought he could stay in the property because his name was on the lease with the Crown Estate, rather than the royal family's.
Royal expert Kinsey Schofield, host of the royal podcast "To Di For Daily," previously commented about the matter when reports first surfaced in March about King Charles offering Prince Andrew Frogmore Cottage so he would move out of Royal Lodge.
"Prince Andrew feels like this move is a downgrade," the "R is for Revenge" author told Fox News Digital. "He is insulted. He feels like he's being punished. He is resentful."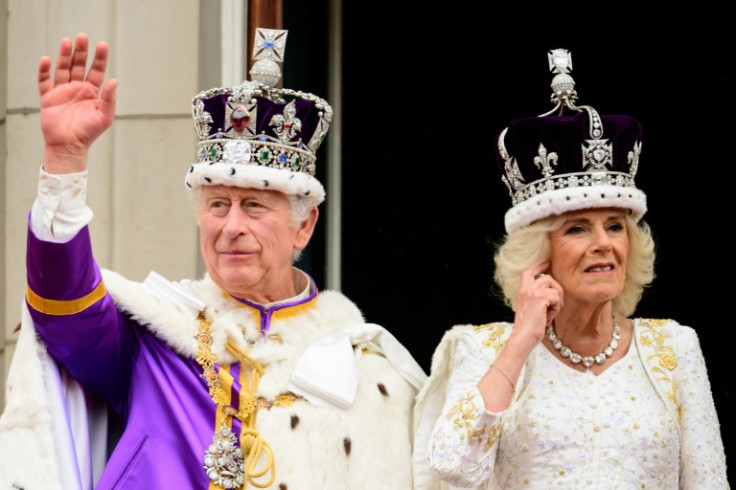 © Copyright IBTimes 2023. All rights reserved.