Sarah Ferguson Slams Online Trolls For Pitting Women Against Women Like Kate, Meghan
KEY POINTS
Sarah Ferguson recently shared her thoughts on online trolls
Fergie doesn't like how women are pitted against each other online
Meghan Markle and Kate Middleton have been pitted against each other for years
Sarah Ferguson is not pleased with how people are using social media to pit women against women.
During her interview with Australian Women's Weekly, the Duchess of York said that social media has become a sewer where people say things that they couldn't otherwise say to each other in person.
"I feel very strongly about the importance of good manners and respect and about the impact of social media in the modern world. Women are pitted against other women. Trolling online is vicious and hurtful. We have to stand against it," she said.
Fergie also challenged those who are witnessing the trend to call out the trolls and bullies.
"Let's all try to treat each other a little more gently and be kinder. Let's all try to think before we post. Before starting an argument online, take a deep breath and try to respect someone else's position. Where we see others behaving unacceptably, let's call it out. It's an old motto but a good one - if you can't say anything nice, don't say anything at all," she said.
Even though Princess Beatrice and Princess Eugenie's mom did not directly mention Kate Middleton and Meghan Markle during her interview, Express is convinced that her statement is applicable to the sisters-in-law. The Duchess of Cambridge and the Duchess of Sussex have been pitted against each other ever since the latter joined the royal family two years ago.
On their respective social media accounts, Middleton and Markle's fans also post offensive comments targeting the royal that they dislike and praising the one that they love. A source described the kinds of comments posted on the royals' social media accounts and said that they are very aggressive with each other
"It has been a challenge. Instagram has been incredibly helpful on this with advice and support," the source told the publication.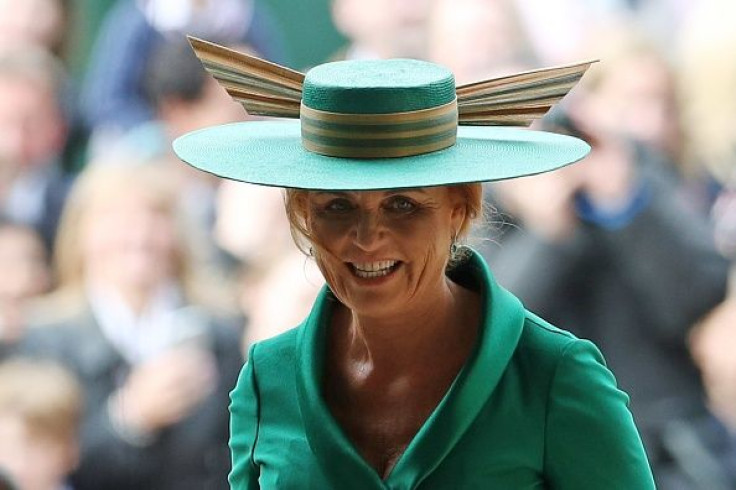 © Copyright IBTimes 2023. All rights reserved.