Sarah Hyland Trips At The 2015 Teen Choice Awards; Watch The Video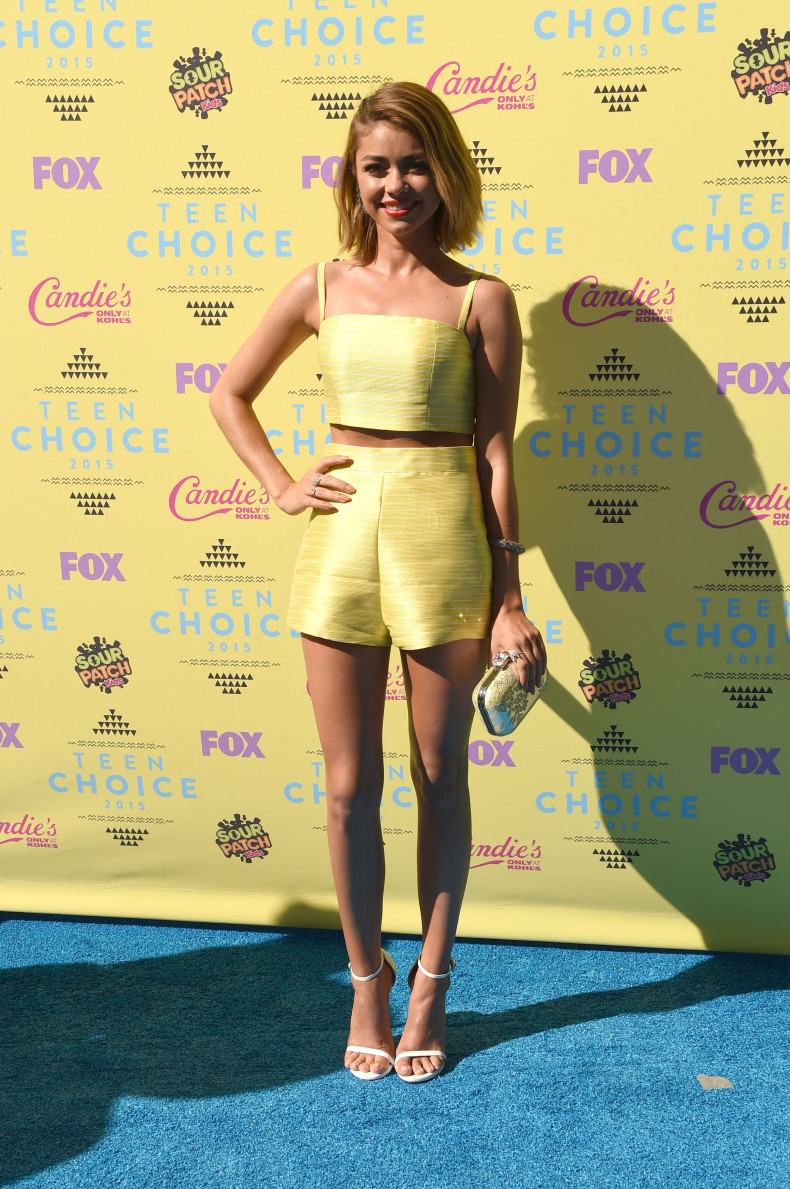 Sarah Hyland of "Modern Family" took the term break a leg and almost made it happen at the 2015 Teen Choice Awards. As Hyland and Choice Movie Comedy Actor winner Skylar Austin made their way up to the stage to present Choice Comedian, Hyland almost fell over a piece of stage decoration.
The awards are airing live on Fox. See the near fall below:
When she stepped up to the microphone, she addressed the moment immediately. "I do that sometimes. I'm awkward like that," the 24-year-old actress said, laughing.
"We're the first ones," joked "Pitch Perfect 2" star Austin.
The pair went on to present the award to Ellen DeGenneres.
© Copyright IBTimes 2022. All rights reserved.