Sarah Hyland Willing To Elope With Wells Adams, But 'Romantic' Fiancé Wants Big Wedding
KEY POINTS
Sarah Hyland said she's open to eloping and getting married in Las Vegas or the south of France
The actress explained that her fiancé Wells Adams is more "romantic" and wants all their loved ones to be present
Hyland said her whole family is "obsessed" with Adams
Sarah Hyland is open to eloping with fiancé Wells Adams after they had to postpone their wedding multiple times due to the pandemic.
The "Modern Family" alum opened up about how "romantic" Adams is when she recently appeared on "The Ellen DeGeneres Show." According to Hyland, she was more than willing to elope, but the "Bachelor in Paradise" star wanted to stick with their original plan of having a big wedding.
"Naturally we talked about all of the options since we had to cancel ours," she told guest host Mario Lopez. "But I am totally fine with eloping. Either Vegas or going to the south of France, just the two of us."
Hyland added, "But Wells is such a romantic, and he wants everybody to be there. Maybe that says he loves his family more than I do, but I don't know, I think that hopefully, this will be the year. But I don't know."
The "Lipstick Jungle" star shared that they want all their loved ones to be present on their big day, and it's "a lot of people." They decided to push back their nuptials because they want to ensure that everyone is safe when they attend their wedding.
As for what her family thinks of her fiancé, the 31-year-old actress said that her "whole family is obsessed with Wells." Hyland explained that before proposing, he asked for the blessing of her parents as well as her onscreen mom and dad on "Modern Family," Julie Bowen and Ty Burrell.
Hyland also said that her mother, with whom she has been watching the "Bachelor" franchise since Season 1, believes she's responsible for the actress and Adams' connection.
"My mother, she told me, 'Not to make your engagement or your marriage about me, but I manifested this for you. I was watching wells on Jojo's season of 'The Bachelor,' and I said to your father, 'If Sarah brings that man home, I would be happy. So, you're welcome,'" Hyland shared.
The bride-to-be joked that she has been part of the "Bachelor" franchise longer than Wells and "essentially shopped for my future husband on television."
She added, "I saw him and was like, 'Oh thank you.'"
Adams was a contestant on Season 12 of "The Bachelorette" but was eliminated in week 6. He later appeared in "Bachelor in Paradise" Season 3 and was also eliminated following his split with Ashley Iaconetti in week 6.
In an interview with Entertainment Tonight last year, Adams said he's hoping the third time's the charm after the ongoing COVID-19 pandemic forced them to postpone their nuptials two years in a row.
"We have a lot of rich friends. We want them to give us gifts," Adams said. "So, we're going to do it and hopefully it's not going to get postponed again. Fingers crossed."
He also joked last month that if their plans fall through again, he and Hyland are "getting a limo and it's some bad suits and we're going to Vegas and we're just knocking this thing out cause eventually, we need to get married."
Adams proposed to Hyland in the summer of 2019 after almost two years of dating. The couple originally had plans to wed in August 2020.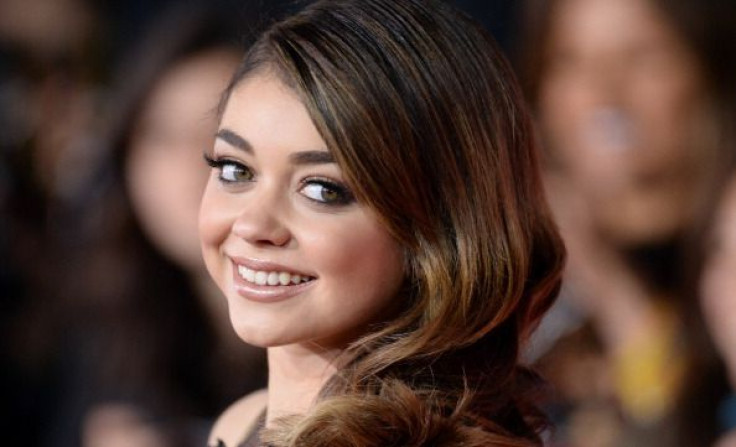 © Copyright IBTimes 2023. All rights reserved.