Sarah Paulson Cast For Ryan Murphy's New FX Series 'Feud'; Will Actress Skip 'American Horror Story' Season 6?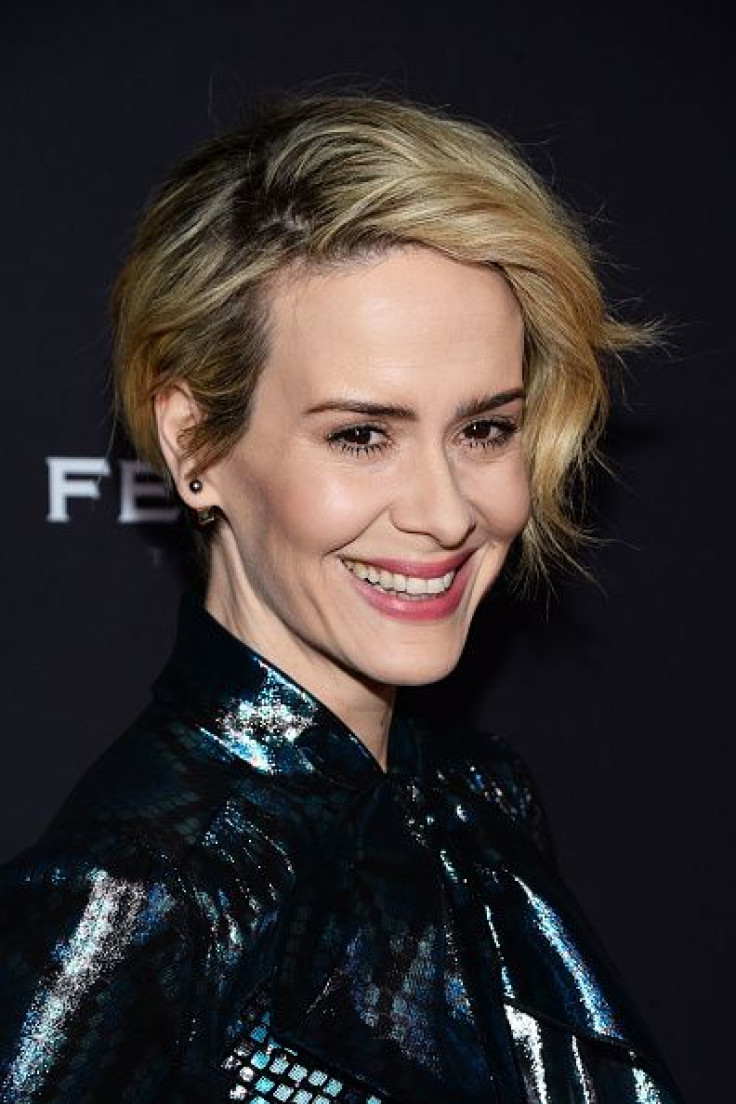 Sarah Paulson and Ryan Murphy could not get enough of working together. After doing several projects, Paulson is joining Murphy's latest project, "Feud."
Muphy announced Paulson's involvement in the project via Twitter, saying: "Excited to announce Sarah Paulson will be playing legendary Oscar-winner Geraldine Page in FEUD."
Paulson will join Jessica Lange, Susan Sarandon, Catherine Zeta-Jones, Stanley Tucci, Judy Davis, Dominic Burgess and Alfred Molina.
"Feud" centers on the rift between actresses Bette Davis and Joan Crawford.
"Feud adds a third and equally ambitious franchise to Ryan's unprecedented slate of FX anthological limited series and maks our third such collaboration with studio partner 20th Century Fox Television/Fox 21. The series will offer a seductive, insightful look at what lies behind legenday personal conflicts," FX CEO John Landgraf said in a statement obtained by E! News.
Will Paulson's inclusion in the cast of "Feud" mean that she will not be part of the upcoming installment of "American Horror Story?" The actress has been a staple on the show, appearing on all of its seasons so far.
Details about the upcoming installment of the horror anthology have been kept under wraps, although a few actors have already confirmed their involvement. Among those who will star in season 6 are Angela Bassett, Lady Gaga, Cheyenne Jackson, Kathy Bates and Matt Bomer.
Considering how Paulson was able to star on "AHS" and another Murphy production, "American Crime Story," at the same time last television season, it is still a possibility that the actress will appear on the horror series. Paulson admitted in an interview with Glamour that it was difficult to portray two characters at the same time but them being different from each other made it easier. Her stints on both shows earned her two Emmy nods.
See Paulson on "Feud" in 2017 on FX.
© Copyright IBTimes 2023. All rights reserved.